Those who have Design Studio/Gypsy probably already know this. If you don't have Cricut Design Studio,
you can download a trial version for free
. You can update it every time new carts come out. You can actually cut anything on George if you have the baby bug and anything on Plantin Schoolbook and Accent Essential if you have the Expression.
To download a trial (there is no trial "period" fyi; I have the full version on one computer and the trial version on another) click
HERE
. You will click
HERE
for updates. There are two updates: program and font. Most of the updates you will do will be font updates, because cartridges are constantly being added. The newsletter will tell you which updates you need to do.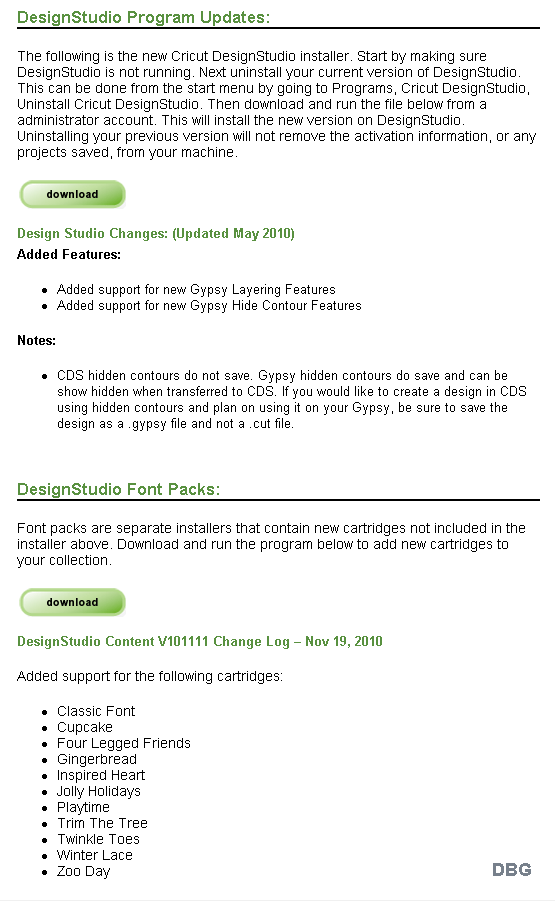 There is a place, when you are signing up for the free trial, for you to check that you want the Cricut Newsletter, which will tell you when Design Studio needs to be updated.
When you have downloaded & installed the trial (or if you have the full version of Design Studio), you will see three boxes at the top. It's the first two we are concerned with right now.
Click on the "View" box and scroll down until you get to keywords:

Next, select what you'd like to find. I typed in flower -- you'll notice when you type in your keyword that anything like it will pop up--flower1, flower2....as you see. That's the way they were named on individual cartridges & thus that becomes that key/image's keyword.
At this point, you'll want to click on the forward arrow (back arrow if at some time you want to go back). It will take you to the cartridge AND highlight the key that matches the keyword you entered.
If you click the arrow again, you will go to the next cartridge (or the next key/image if there are more pertaining to the keyword).
A proud member of
The Lime Light
, a charity-based design team. Click on over to see what we are doing.