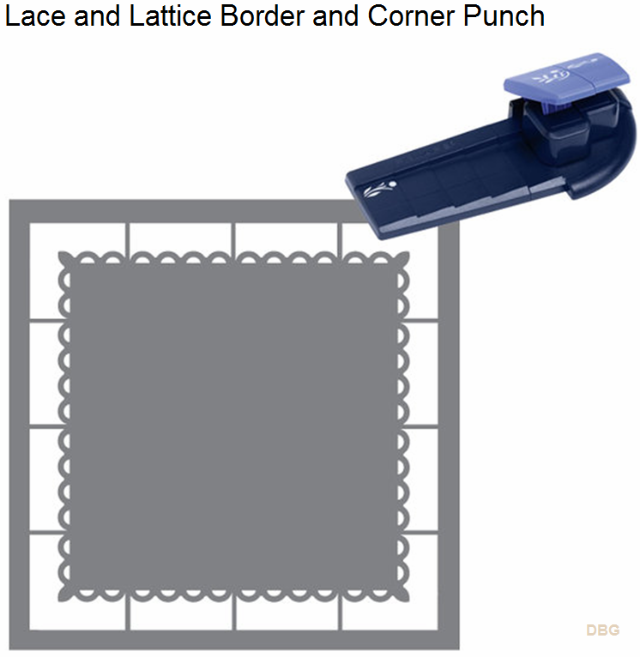 ...and it's all in one punch. When you click on the title & scroll towards the bottom of the page, you'll see the seven different border&corner punches, including the one above.
I used the punch in the picture, and with a little trimming I made this card:
...and of course since I can't remember to take my cards & pages outside in good sunlight for their photos, this picture ended up like so many others I have where the flash ruined it because there was too much reflective material on the creation itself. Oh well! Heaven forbid I set up a photo box...
A proud member of
The Lime Light
, a charity-based design team. Click on over to see what we are doing.