I had a question recently about how to click on the shape/letter/whatever so that the arrows would appear. The key is to click as close to the line of the image (or any image if they are in a "set") as you can. Sometimes when I am having problems getting the arrows to reappear, I will click just inside the line. See the red arrow in the pic below: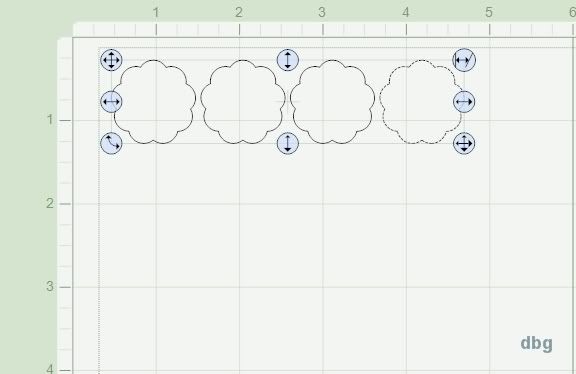 Once you have clicked on or near a line, it will appear highlighted like in the second image above. Now what do I mean by set? When you type in more than one image at a time, and they only have one "plus" sign in the middle (see image circled in first pic above), I refer to that as a set. Once you click on a line to bring up the arrows, it will surround the whole set. You will enlarge and shrink the whole set at the same time with the arrows. If you don't want this, then type the letter/image, then click somewhere else on your mat. This will "start you over" each time.
A proud member of
The Lime Light
, a charity-based design team. Click on over to see what we are doing.