Amendment (thanks to Katherine for reminding me): there was a golden Cricut, only available to those who won the "golden ticket" for the PC cruise. Here are some pics: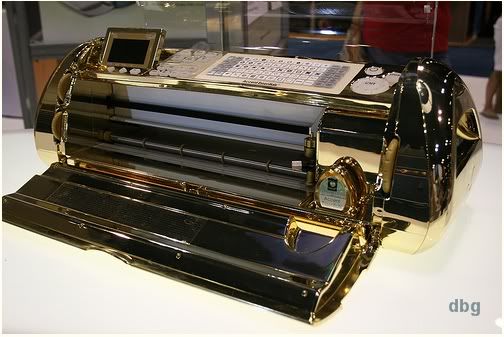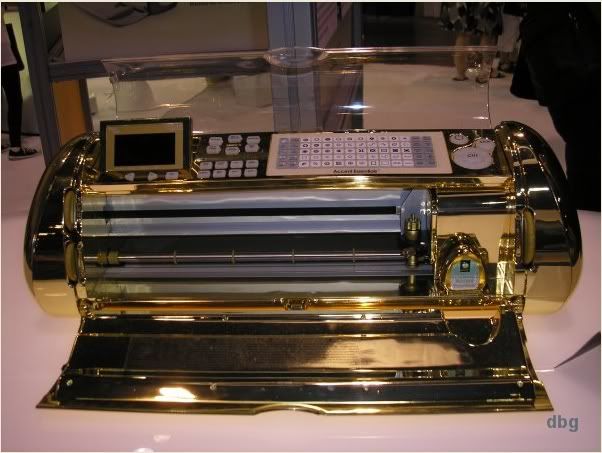 --------------and below is the original post--------------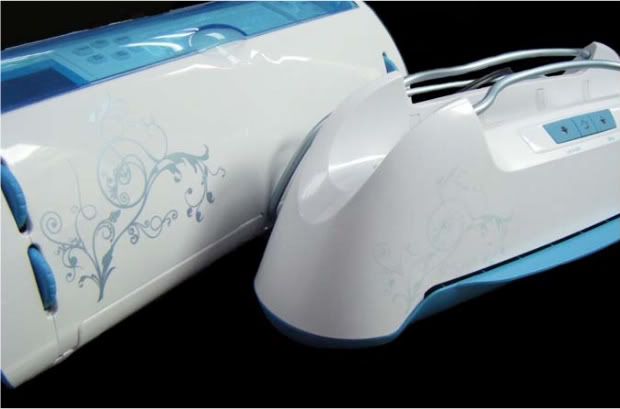 (pictured with the blue Your Story)
The Cake Cricut, with "cleanable" parts--this one is meant for the kitchen & comes with the Cake Basics cartridge. There are three more "Cake" cartridges available-bday, elegant, and holiday.
and the four offered last year for Black Friday at WM, all Cricut Expressions:
And then there's the pink Cricut, which, last October, helped raise money for the Susan Komen foundation. It comes with the Pink Journey cartridge: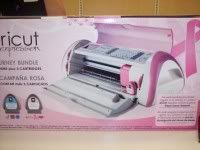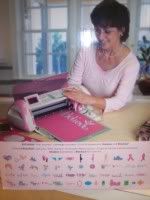 And the champagne Cricut that was to initially be offered at Home Depot (? or something similar) with the Picturesque cartridge: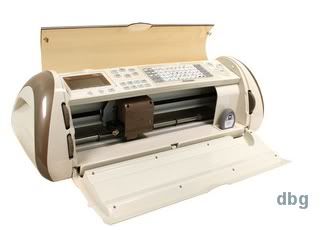 The Cricut Create is the size of the original with many features of the Expressions:
Then there's the standard Cricut Expressions:
And the original:
A proud member of
The Lime Light
, a charity-based design team. Click on over to see what we are doing.