She passed last week and has gone to "play with the angels". The "celebration of her life" was yesterday but I'm sure will continue in many forms for some time. I am including some information below so that those who can make donations of flowers or otherwise can do so. Click on the title to go to the site if you wish to make a monetary donation; all donations go for her medical care. Below lists a florist that the family has given for floral donations.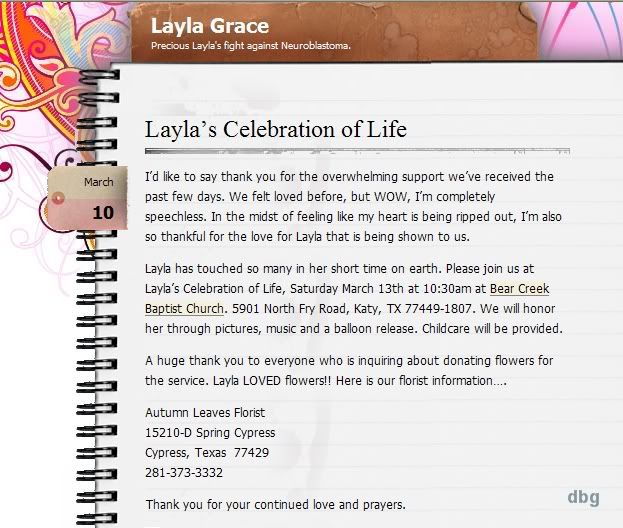 I have to say, I am in awe that so many stood up to support a family they never physically met. Bravo to those who didn't let cyberwalls divide, instead they broke down all walls and let their hearts & souls shine through.
A proud member of
The Lime Light
, a charity-based design team. Click on over to see what we are doing.