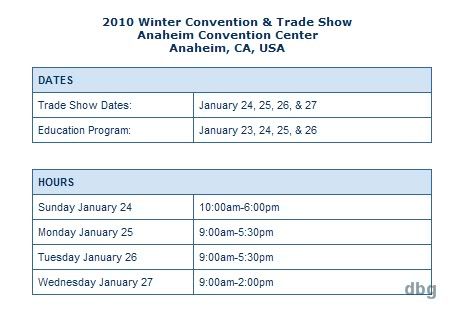 To keep updated on your favorite scrapbooking company:
http://www.scrapbookupdate.com/cha-winter-2010-sneak-peeks/
and
HERE
is another place to get fantastic info on all of the festivities.
HERE
is CHA's blog if you want to take a look at it, lots & lots of info there.
THIS
link has some fantastic updates as well. And yet another can be found
HERE.
These are all wonderful places to get info on the latest & greatest.
Of course, Arnold Schwarzenegger sends a
welcome message
, and CHA Winter has been honored as one of the
top 100 trade shows
by Trade Show Executive's Gold. Martha Beck is the keynote speaker-she's a best-selling author, click
HERE
for more info.
OK, there is such thing in this world as National Dress Your Pet Up Day. I kid you not. I can be accused of putting a dress on my dog for the purpose of a picture (just at home, no professional pics yet). When you click on the
CHA blog page
(referred to in above paragraph) you'll see some details on that (more than half way down the page). I have to say, I was as surprised as you that there was a day of this nature. Being a dog lover, I couldn't let it pass & had to let you know.
For those of you saying "I thought CHA started today", you are right too. The exhibitions don't start (the wholesalers aren't out), today is what is referred (see grid at very top) as education day. Since I have worked CHA in the pass, I have always thought of the first day that I get to see all the booths (and not being put up or stocked) as the first real day of CHA.
A proud member of
The Lime Light
, a charity-based design team. Click on over to see what we are doing.