I had a video of this posted earlier, but I wanted to clarify some things. This machine, at least at present, won't be sold through the chains. Provo Craft is only letting the Independents/Internet folks sell it. It comes with Accent Essentials and Storybook.
When you click on the link above, you'll see a FANTASTIC deal Hallmark Scrapbooking has going. You get the blue Cricut with 2 carts AND Your Story for 259.99. WOWSA!!!!!!!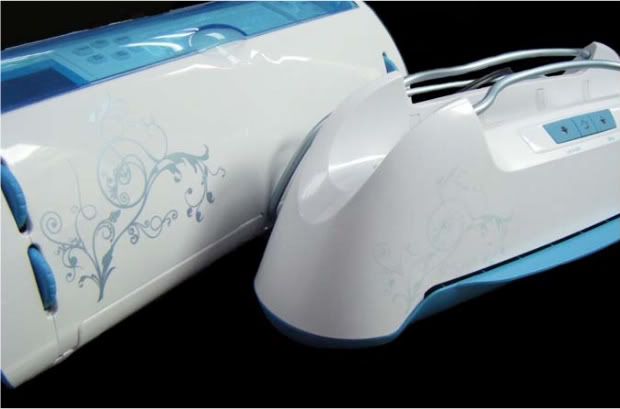 A proud member of
The Lime Light
, a charity-based design team. Click on over to see what we are doing.