There are more choices for Navigation bars in case you don't like the one at the top of your blog. Just click "customize" in the upper right hand corner, and you will come to this screen: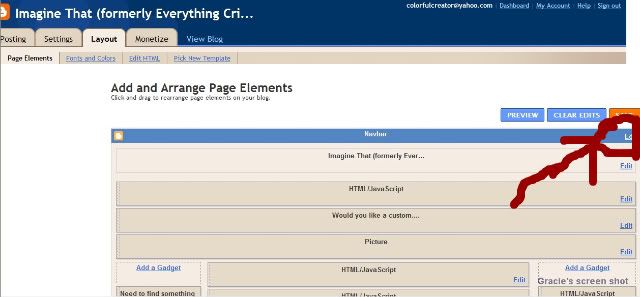 The gadget to change the Nav bar is at the top in blue. Click edit (circled in red). This is the screen you come to:
Make your selection, and don't forget to press save!
A proud member of
The Lime Light
, a charity-based design team. Click on over to see what we are doing.