OK, it's been a while since I've posted some files. First, I want to tell you how to turn frames in to mats--by adding a rectangle to the middle even when you don't have a cart with a plain rectangle.
The key is to find a cart you own that has a rectangle in (or as part of) one of the images. Before you go looking at your carts for a rectangle that's part of a shape, look at your shadow/shadow blackout features. QUICK NOTE FOR THOSE THAT DON'T HAVE DESIGN STUDIO: If you don't have George and still would like to be using circles, squares, and other basic shapes--browse through the book that came with your cartridge and look in the shadow, blackout, and shadow blackout features. You'll find several basic shapes there, depending on the type of cart you own.
So for this demonstration I'm going to turn a frame I made in Lyrical Letters in to a mat (or frame with backing?). Here is the frame (included in the cut file you will download when you click on the title):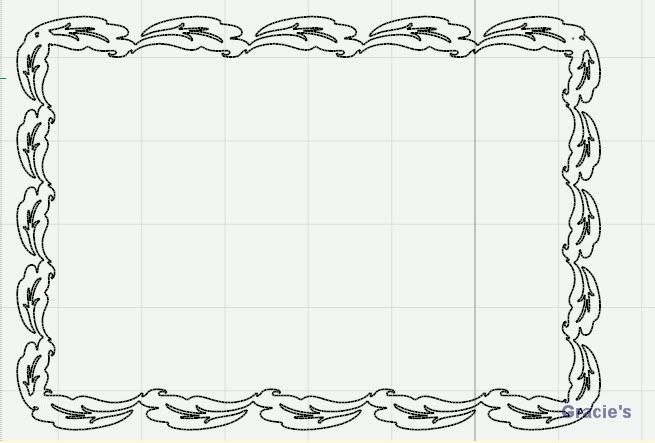 I find a rectangle in this image--and then I hide all the lines (via right click and hide contour feature) except the rectangle at the center:
Now I stretch the rectangle to fit the inner edges of the frame, and it looks like this:
So my new image, really a mat and frame combo, looks like this (to see it without the extra lines, I opened a blank page and clicked view):
Here are the rest of the images in the cut file you can download by clicking on the title: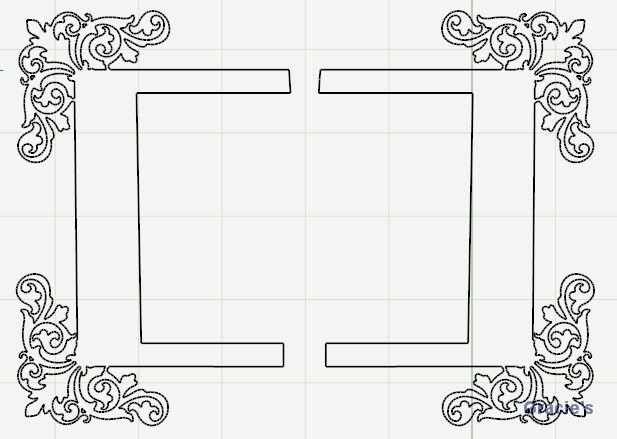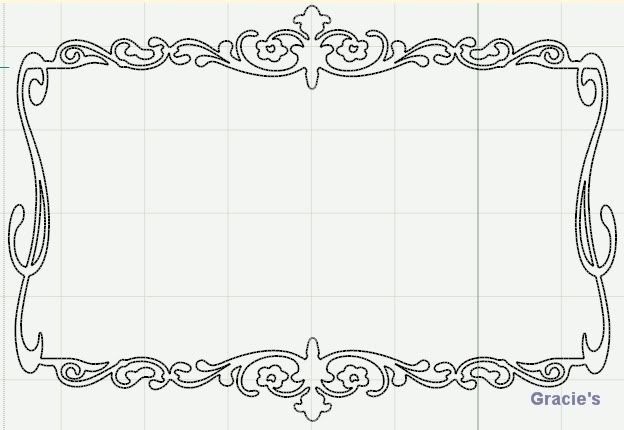 A proud member of
The Lime Light
, a charity-based design team. Click on over to see what we are doing.