OK, I LOVE this idea. It's much better than the one I invented (click
HERE
) where you buy mini Gooshy Grips to enable you to use mini sharpies, etc, in your Cricut. I'm including a pic below, but click on the title to see the full article on Joy's site about how to get this new gadget that will enable you to use mini sharpies, etc., with your Cricut. There are actually two sizes, one for mini sharpies and one for Gelly Pens.
Also, click
HERE
for the post on the Gelly Pens available in Australia (and in the
US on ebay
--you know how that goes) that have a similar holder; you can see below that they are constructed very similarly. Please note that these are two separate vendors making these metal holders-the one in Australia and the one Joy is featuring that she found on the Cricut MB.
So yes, there are three ways/brands of holders (FOUR--I just updated this post to include the information below starting with "UPDATE") made to use gel pens or sharpies in your Cricut: two metal holders & my makeshift little "Gooshy Grip" invention/discovery.
Pic of holder featured on Joy's site: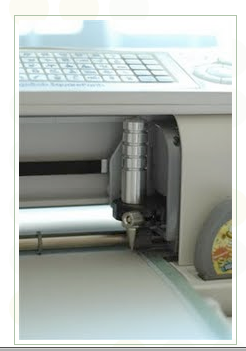 Pics of holder I featured in Australian store/ebay for USA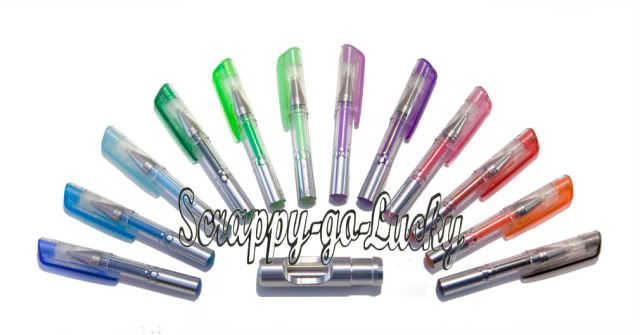 Pics of my little Gooshy Grips: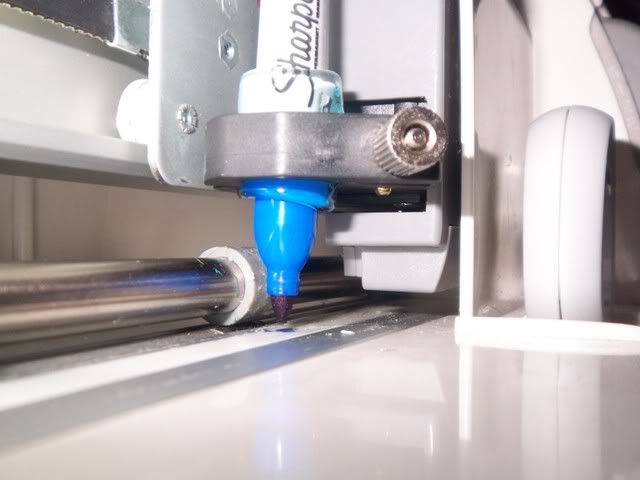 -----------------------------
UPDATE: I FOUND A FOURTH TYPE OF PEN HOLDER ON EBAY; CLICK
HERE
TO SEE THE LISTING, PIC BELOW. Unreal!
and
here is the one
for the Gelly Pens/skinny markers: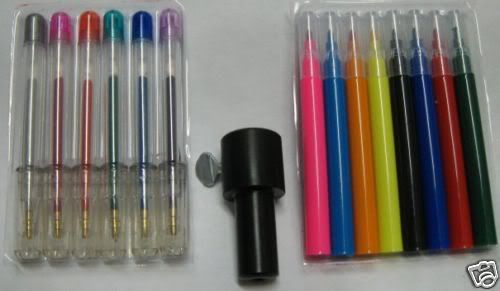 Also,
THIS
ebay listing has either the same holder or one that looks a lot like the holder in the pic above.
---------------------

A proud member of
The Lime Light
, a charity-based design team. Click on over to see what we are doing.