First, thanks to all of you who have been kind about adding me to your blog roll (per the previous post). You have left some of the kindest comments and I appreciate them more than you know.
OK, let's pretend it's my birthday & you want to know what to get me. Well, wonder no longer. This is what I want, and in silver since you asked (click on the title to view it in a less lop-sided manner):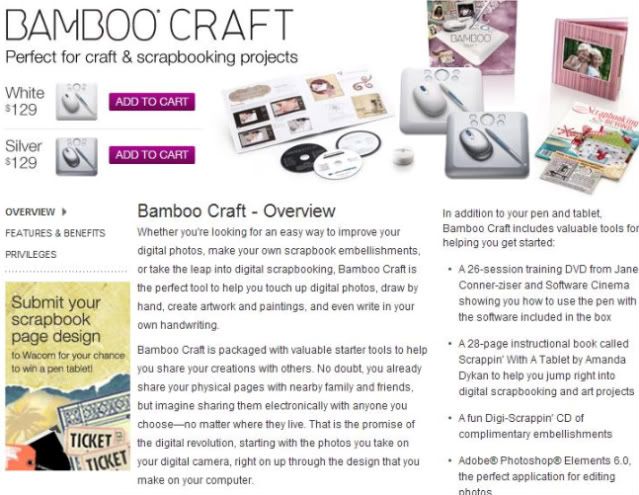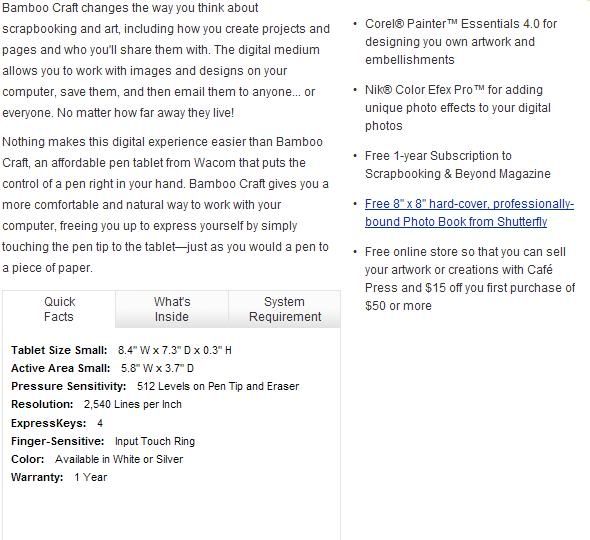 ...and there are many more offers similar to the ones just above.



OK, WACOM PEOPLE, IF YOU ARE LISTENING--NOBODY CAN REVIEW YOUR PRODUCT BETTER THAN ME. I'VE GOT TWO DECADES WORTH OF SCRAPBOOKING EXPERIENCE AS WELL AS EXPERIENCE IN TRADITIONAL SCRAPBOOKING PRODUCT DEVELOPMENT. I DO QUITE A BIT OF GRAPHIC WORK, BUT THIS IS A WHOLE NEW CLASS OF DIGITAL SCRAPBOOKING. THE WORLD OF SCRAPBOOKERS NEEDS TO SEE THIS REVIEWED FROM MY PERSPECTIVE!! Don't you all agree??? saigegraceatlivedotcom


---------------------


A proud member of
The Lime Light
, a charity-based design team. Click on over to see what we are doing.