First, if you want to see the post with all of the images in Picturesque, click Picturesque in the label area below (it will lead you to all posts with Picturesque images and information, and the Picturesque post right before this is the one with all of the images).
OK, feature one key is the tag key. When you press the shift key with feat key 1 pressed, you sometimes get a complementary (?sp) tag image. It's almost like a shadow, but not quite in my opinion. And they don't always work together. But it was fun to take the feat 1 image and the corresponding feat 1-shift image & see what they looked like together. Take a look at both of these individually, and then see what it looks like when you put them together: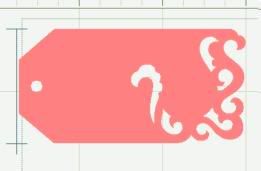 And here's the second image on the first row: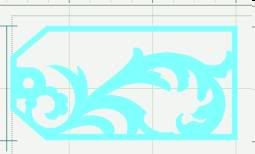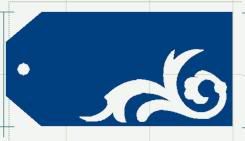 With the second (blue) one, you could cut out a third, solid tag image for even more dimension.
Yes? Maybe? I'm sure I'm missing something about how all of the images on this cartridge (& some of the other new carts) work together, but it sure was fun to play.
-update-
This is the fourth tag on the first line. The tag you get when you press shift is on top this time: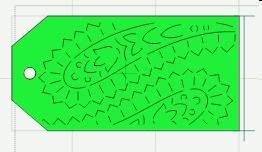 ---------------------

A proud member of
The Lime Light
, a charity-based design team. Click on over to see what we are doing.