First of all, they are featuring a nice big kit that Imaginisce has put out for their new I-Top brad making tool. Instead of $49.99, it's $39.99. Click on the title for more details, but here's a peek: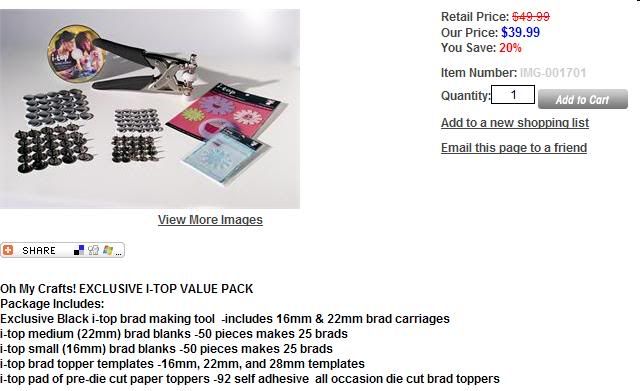 And here's the video again for those who didn't catch it in my earlier post:
And as if that weren't enough, take a look at the price on those Cricut cartridges that could fetch you a nice golden ticket, courtesy of Provo Craft:
And as if
that
weren't enough, here's some coupons you can use at Oh My Crafts for an even better purchase total:
---------------------

A proud member of
The Lime Light
, a charity-based design team. Click on over to see what we are doing.