Click on the title to download the new fonts.

I took this screen shot from the
download site
: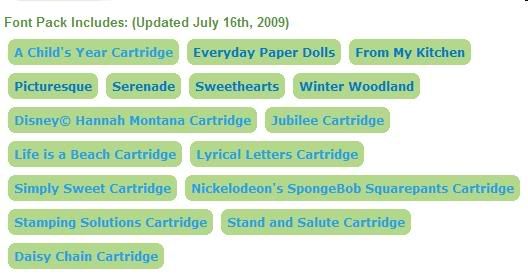 So apparently besides the six new carts, other carts that were already there were updated in some fashion.
---------------------

A proud member of
The Lime Light
, a charity-based design team. Click on over to see what we are doing.