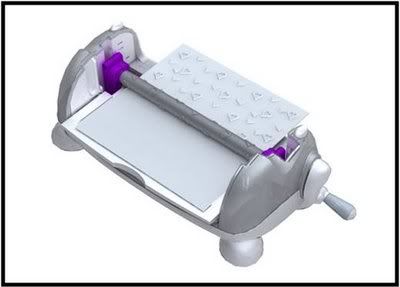 I want to thank Joy from
Obsessed with Scrapbooking
for turning me on to this. She has quite a few details abou it on her site.
OK, here's the skinny:
first 12 inch wide embossing roller (THANK YOU!!!)
will apply adhesive and laminate to items up to 12 inches wide and .5 inches thick.
it will also allow you to cut paper and other thin materials.
Click
HERE
for a whole bunch of details on this exciting new crafting machine
---------------------

A proud member of
The Lime Light
, a charity-based design team. Click on over to see what we are doing.