I want to show you a neat cut file & direct you to the crafty designer, Clare. Get a load of the pic below--nice work, huh? I saw it & immediately began to covet. It was inspired by a piece of jewelry she has, also pictured below. Click on the title to go to her blog & download the Cricut Design Studio cut file.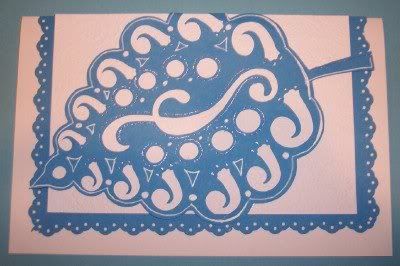 ---------------------

A proud member of
The Lime Light
, a charity-based design team. Click on over to see what we are doing.