First, you need to download the image (the blog header you or someone else had made) to your computer. OK, let's start from your blog home page. Click "customize". You'll automatically be at "Layout" and "Page elements" under that, which is where you need to be. On that screen, go to the title of your blog and click on "edit":
This is the screen that will pop up. You need to decide if the header you will be uploading will stand on its own or if you want the text you have entered in front of it (there is a selection box for both). You need to click on "browse" and then find the image on your computer, and then click on that image to upload.
Here is a screen shot that should help: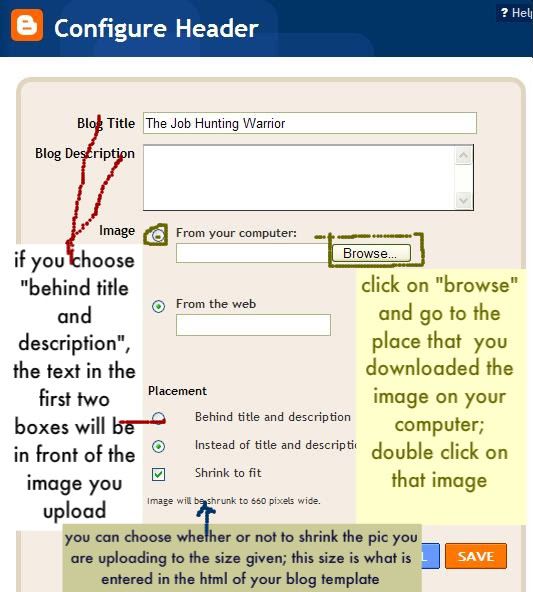 I already have the name of my blog on my header, for instance, and so I clicked "instead of..." I'd advise checking "shrink..." because it will make the header the size it should be proportionate to the template (unless you have changed that html, in which case you probably will be able to figure it out on your own any way!). Make sure you click "Save".
A proud member of
The Lime Light
, a charity-based design team. Click on over to see what we are doing.