That's Blogger's standard border. To erase it, you click on "Customize" in the upper right corner of your blog, then "Layout", then "Edit html". On that page, you'll be looking in the box called "Edit template". Scroll down in that box until you get to the line that says "Header-wrapper"--then below it it says "border 1 px". You also want to go to the area just below it that says "header" to
change the 1 to a 0, and the lines will go away
. So, you are changing the "1" to a zero in
both
areas. You'll be scrolling about 1/4 of the way down until you get to the "Header-wrapper" area, by the way. You can always click
ctrl F
and then put the word "header" in the box, and click "next" until you find the right area. Here is a screen shot that should help you out: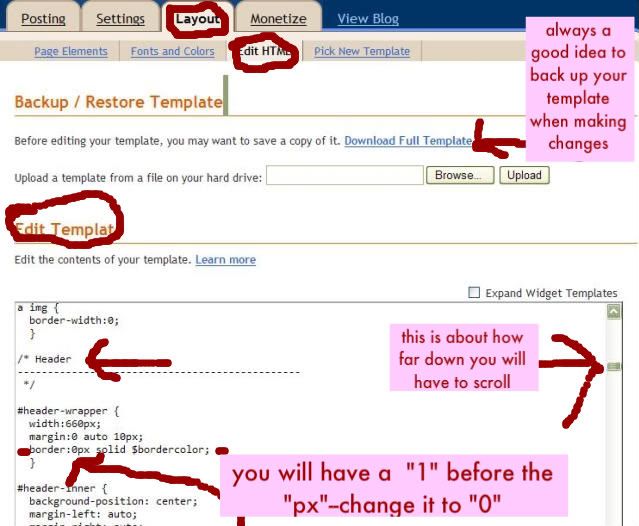 When you hit "Ctrl F", this is what your screen will look like:
Just click "Next" until you get to the place you want (the correct "header"). DON'T FORGET TO CLICK "SAVE".
A proud member of
The Lime Light
, a charity-based design team. Click on over to see what we are doing.