The images of the Christmas embossing folders have been released, and the big news is that there will be three 5x7" emb. folders and one 7" border set. I am happy that they are making larger embossing folders, I really am. The ones out now are just short of even an A2 card. Good for PC for listening to what we want.
Cuttlebug products will be shown on HSN on the 9th of July.
PC will be launching some fun Cricut & Cuttlebug stuff here in a few weeks at CHA--stay tuned to see the latest & greatest. Besides Provo Craft products, I know that Imaginisce will be demonstrating their I-Top, which is a custom brad maker available in just a few days. I WANT ONE OF THESE!!!!!!!!! There's a lot of accessories that come with it as well. I really could go on about what will be at CHA, but there's literally hundreds of booths there, and of course there's always some surprises.
I wish I could be at CHA this time around; if you haven't been, it's fun, crazy, overwhelming, exciting, and exhausting. There are so many booths of different sizes with all of their product on display as if you were in a store. Some people seem to think that since there are no cashiers that the product is free, as more than one person got caught stealing! Unreal. I've worked for a couple of different scrapbooking companies and have enjoyed representing them at CHA. It's not a consumer show, it's "B2B"--the scrap companies show their new product to potential & current distributors, from the independents to the chains (the larger chains usually have private meetings outside CHA). I also had some of my suppliers show up (always), designers of the product were there....you just had to get a badge via a scrapbook company. CHA is WILD!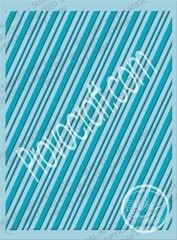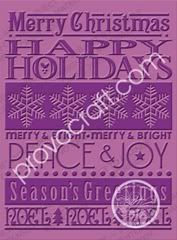 ---------------------

A proud member of
The Lime Light
, a charity-based design team. Click on over to see what we are doing.