I designed these when my Accent Essentials wasn't water-logged. Basically, I used the Cricut Design Studio feature that allows you to delete lines in an image, in order to make some cards with negative images. Not easy to describe as you can see, but the screen shots below will help make sense of things.
The way that deleting lines works is that when you delete
one
line in an image, then save it, close it, and open it back up next time you are ready to use it, the one line has reappeared. But if you delete
two
lines & close it & open it again, they are still deleted (or hidden, as is the correct term). So, on a couple of the images there's verbiage that tells you what to delete to get the image I have in the screen shot below. I know it looks funny in the images below that have the verbiage, because it's telling you to erase something you can't see in that particular screen shot. There is one screen shot (the second snow flake one) that you can kind of see what's going on. Once you open the actual cut file, it'll make sense.
On the last page of the file (it ended up being the sixth screen shot below) there's a frame & it's shadow, that will fit on most of the cards. Just place the one that had the larger circle in the middle over the one that had the smaller circle in the middle, and then place it on the front of your card.
Besides all of the five inch cards, there's an A2 scalloped card & a butterfly.
Also, there's a square below each five inch card (not shown in screen shots) that you can cut out and put inside the card so it's adhered to the left side--so it will show behind the negative images.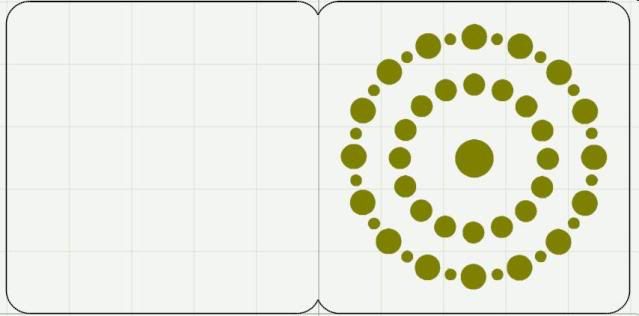 Design Studio Tip
: If you have clicked on an image and you can't see the arrows/handles, just click on the "alt" key.
A proud member of
The Lime Light
, a charity-based design team. Click on over to see what we are doing.