The codes for the coupons are at the right of the respective coupon & begin with "cc".
Have fun if there's an Archivers in your area, because it looks like they worked with their vendors to come up with some neat stuff at a good price.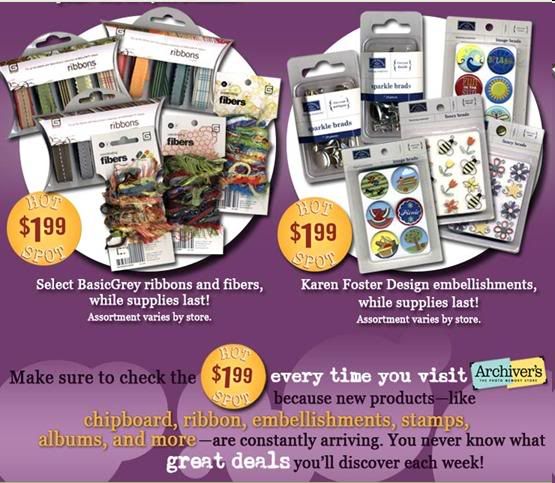 ---------------------

A proud member of
The Lime Light
, a charity-based design team. Click on over to see what we are doing.