Here's a little note from Kim:
"I hear these little gems will start shipping from Provo Craft approx June 7th! Stand and Salute is a full sized shape cartridge and by the front of the box picture it look like all things patriotic which hopefully will include our beloved Armed Services. (Marines ROCK!) Simply Sweet is also a full sized cartridge and this one is a font cartridge. Another bonus............it looks like there will be a "hunt" for 20 tickets for a 7 day Caribbean cruise for two to take place January 30th thru February 6th, 2010 in select boxes of Jubilee, Home Decor, Stand and Salute, and Simply Sweet. If this doesn't make some of you "collectors" out there break open those clam shells, nothing will...........lol! The hunt begins July 1st thru August 15th, 2009. Good luck! I hope someone I know wins, maybe even me!! And you know my store,
Cutters Creek
, will be selling these!"
Click on the title to go to Cutters Creek, as these carts are available for preorder.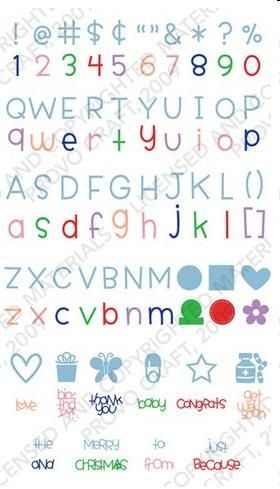 A proud member of
The Lime Light
, a charity-based design team. Click on over to see what we are doing.