(note:trying to get winners to solutions cart contest posted tonight or tomorrow)
*Here's my way of saying thanks for putting my in the top 50 on the most prestigious scrapbooking ranking site onthe web*
These are made from Plantin and Home Accents. One is made from Plantin only. Both of the envelopes are Plantin, and are the correct size for the A2 cards. If you have the baby Cricut, you'll be able to cut the cards but not the envelopes, but since A2 is a standard size you can buy them.
If you don't have one of the carts, you can figure out whether or not you want to substitute--it's easy enough.
The liner/mat on the bottom part of the page (which can be easily moved to another page if you have the baby Cricut) is meant to go on top of the front of the card like this (you have to imagine it folded):
There's even another layering piece to go on top of the liner/mat for more dimension: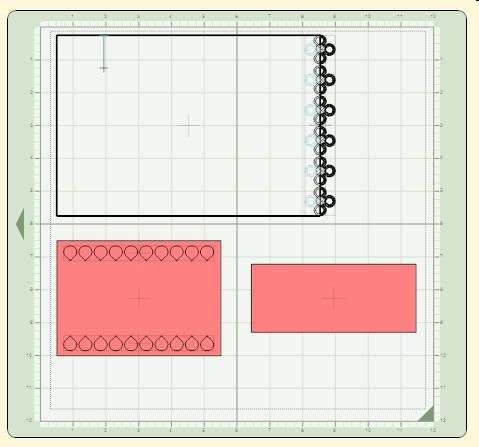 Here are some more screen shots: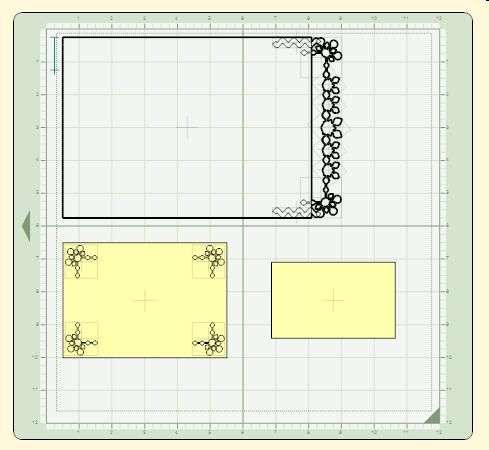 And here is what it will look like once cut--it was easier to show the layering pieces on the actual page instead of opening a new one to view. By the way, the edging on this one is called a "towelbar" because it connects to the card at two points.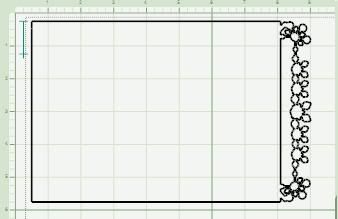 Same story for the next set of screen shots: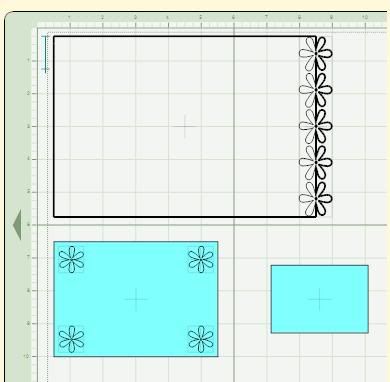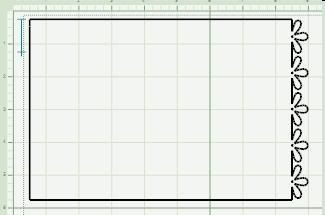 Here's the envelopes: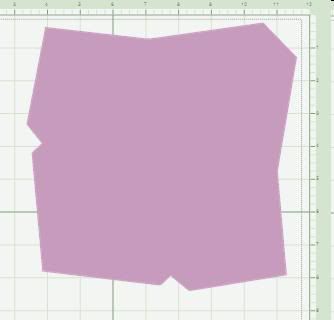 A proud member of
The Lime Light
, a charity-based design team. Click on over to see what we are doing.