Five dollar paint pens. Granted, they have Tinkerbell all over them (there were some that had Cars all over them, but I liked the Tinkerbell colors better) but there's 28 in there, quite a few of which look to be glitter. Look in the clearance aisle of your local Wal-Mart to find these.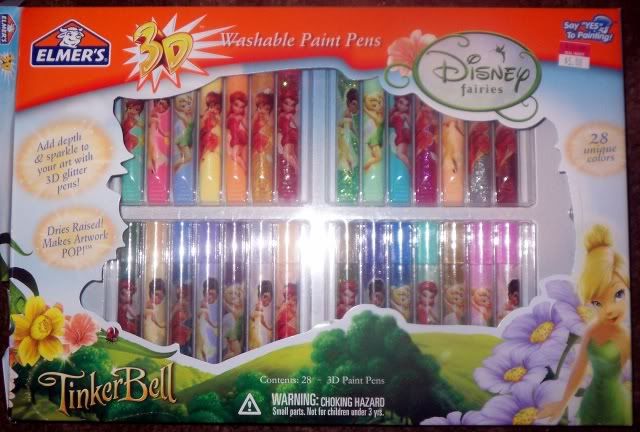 Searching for a job? Click:
THE JOB HUNTER
for information, articles, & websites that will help at every stage of the process.
A proud member of
The Lime Light
, a charity-based design team. Click on over to see what we are doing.