A while ago I made some 12 inch borders in a cut file along with a template so that you could make your own. I wanted to try a little different approach this time. These are full 12 inch borders/pages that focus on having an 8" picture in the middle and there's a place for headers, little pics, sayings, etc. One of the pages (the last one) has a place for 2 4x6 photos and still has plenty of room on the outside borders for words, headers, tiny pics, etc. The next to last page was designed for a 6x6" pic, but you could delete a few images & make it in to a page for an 8" pic very easily.
Yes, these actually cut out as full 12 x 12 borders. Here is an example--note where the outer edges are:
Remember
when you are making your own (only when you are making your own, you don't have to with this cut file)
that you will need to do a little burping. Burping is simple--take the outer edge (please note in this case that you will likely also need to take the image just inside that that is parallel and burp it as well) and press "copy, delete, paste" IN THAT ORDER. (
This is ONLY if you are making your own, there are several pre-made in the cut file, just click on the title
). There is no need to copy it on to another page, just press those buttons in that order & you are good to go. Let me demonstrate since this may get a tad confusing:
So basically there are 8 rectangles in the template, and you will burp them (inner rectangle first) going around the image.
IT IS UNLIKELY THAT YOU WILL HAVE TO BURP MORE THAN 2-4, SO DON'T WORRY!!!
OK, here are the images I made, along with the template for you to make your own: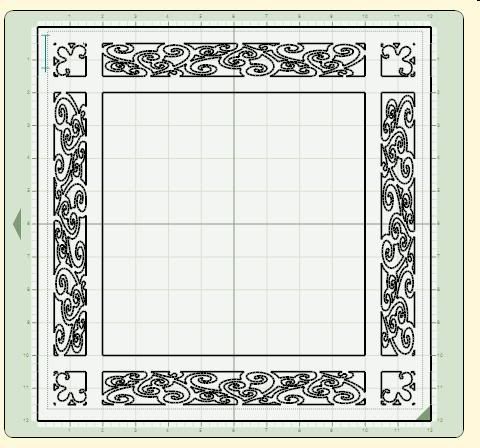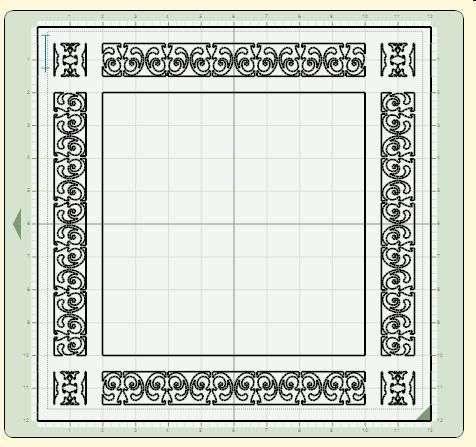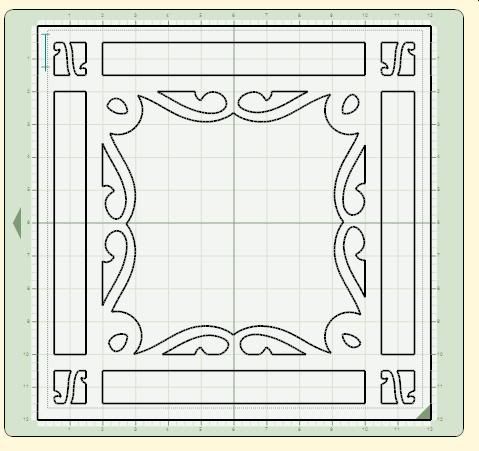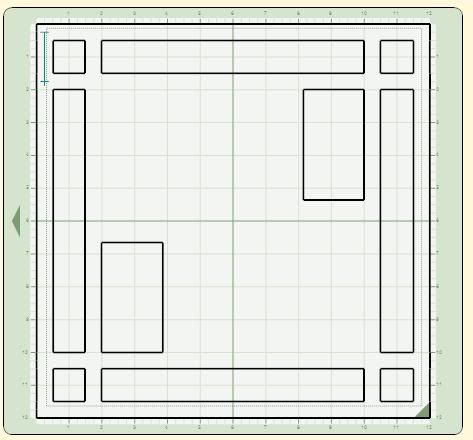 And the template: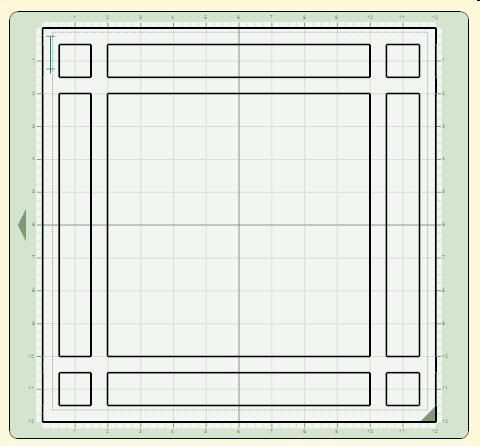 I made most of these with George and Storybook. Storybook is great because it has ready-made corners in this feature key: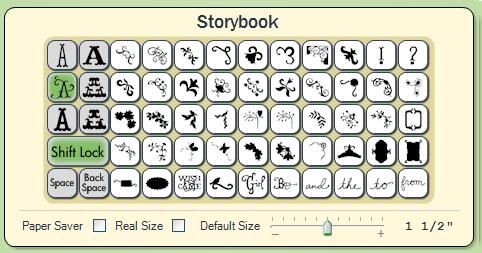 And ready made borders in this feature key:
Have fun, and feel free to send me what you made with these Design Studio cut files so that I can post them!!
Searching for a job? Click:
THE JOB HUNTER
for information, articles, & websites that will help at every stage of the process.
A proud member of
The Lime Light
, a charity-based design team. Click on over to see what we are doing.