Both the yellow & the blue flowers were originally on rolls of ribbon/lace trim in the sewing section at Wal-Mart. I just cut off the little piece of lace that attached one flower to the next & then I inked my flower(s) to the color I wanted. The brad is from Paper Studio, and the paper is from K & Co. & Bazzill.
--Update 3-17: I didn't care for the pic that was previously in this post, so I took another & it turned out a bit better.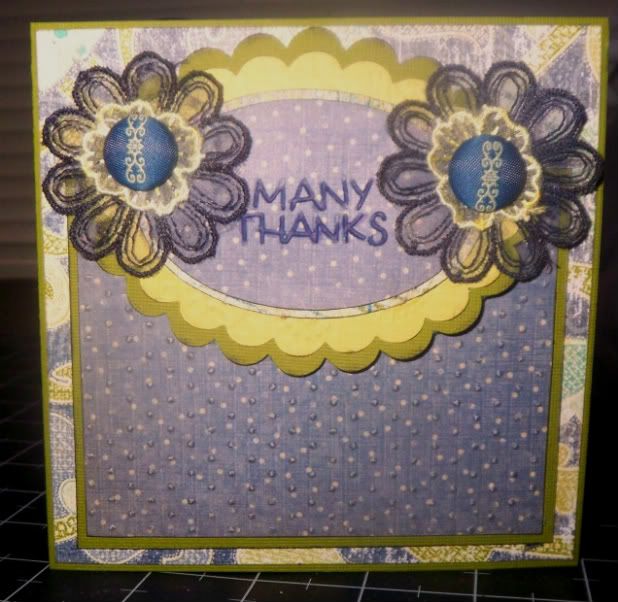 Searching for a job? Click:
THE JOB HUNTER
for information, articles, & websites that will help at every stage of the process.
A proud member of
The Lime Light
, a charity-based design team. Click on over to see what we are doing.