Sue from
Sue's Cricut & Crafts
has a dynamite way in addition to the one below. Click
HERE
for the "Zig Method"; check out an easy way below as well:
scrape off the mat with your spatula or scraper--you don't want new adhesive sticking to left over paper instead of the mat
tape the edges with painters masking tape--it needs to be this type of tape because this is meant to be temporary, and removed. Inside the roll of tape, or on the packaging, it will tell you how long you have before it becomes difficult to rip off. The less the time, the cheaper the tape. Get the cheapest you can (mine was about $2). Tape everything outside the dark green line that has the inch measurements just outside it (so, you will actually be covering up those numbers that represent inch markers). I just use four 12 inch pieces of tape--easy on, easy off.
spray your mat (it's going to smell, so consider doing this in a well-ventilated room or outside) well. I go over it four or five times with Stencil Ease Repositionable Stencil Spray. I know some have used a quilting adhesive.
I usually let it dry overnight, and then take off the tape the next day. It just needs to be dry (it'll still be sticky of course) enough so that the paper doesn't permanently become partners with the mat.
GREAT--MY DOG IS TRYING TO GET IN TO ANOTHER OF MY 100 CALORIE SNACK PACKS--WHAT, DID HE BRING THESE HOME FROM THE STORE? I swear I hid all of them--wait--nope--there's his source. FAN-FREAKING-TASTIC.
I typed this whole thing while my Cricut was cutting out via Design Studio. Yep, it can be done. Even with that annoying box in the middle of your screen.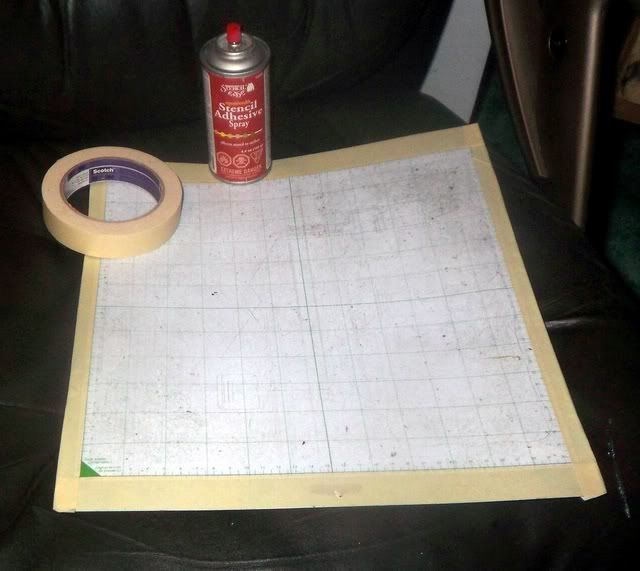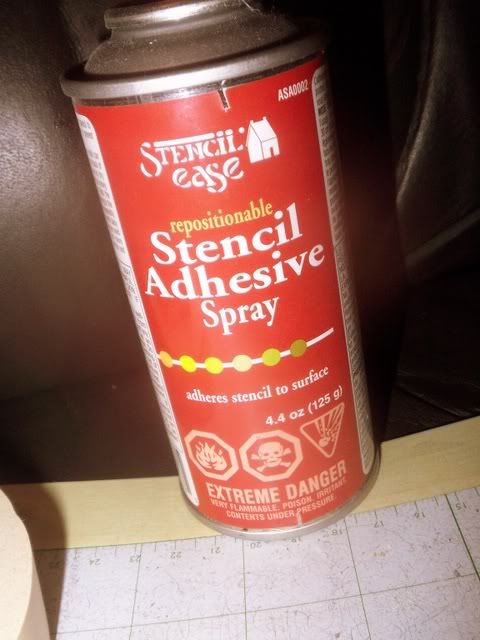 A Proud member of The Lime Light. Click on over to see what we are doing.