Trying to make some "life choices" as it were, and to get my mind off the stress I make cards. Some of them suck, some are OK, and some I'm pleased with. Before I go any further, I want to let those of you who applied for the Lime Light Design Team know that I am sorting through the applications & want to give each one a fair look; I will try & have the names of those who made the team tomorrow but it may be as late as Wednesday. Thank you SO MUCH for bearing with me.
OK, I heard a while back about this black cardstock that had color (instead of white) for the core. Then, as I look online, I see that it's black on one side & color on the other--they explained it very odd, such that it was black with a color core & that same color on the other side to be able to make "exciting" projects. What is it? Color cardstock with a thin layer of black on one side. However you look at it, it's a lot of fun. They have several different choices, here is the paper pad I chose:
So instead of doing what it recommends on the cover, I emboss &
then
sand the black side of the cardstock. Here's a look: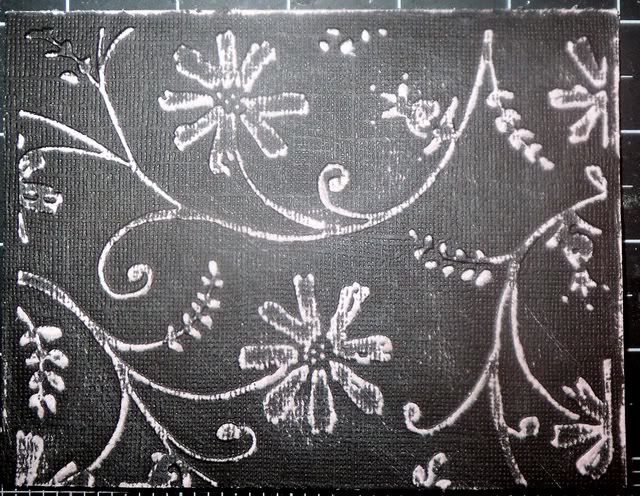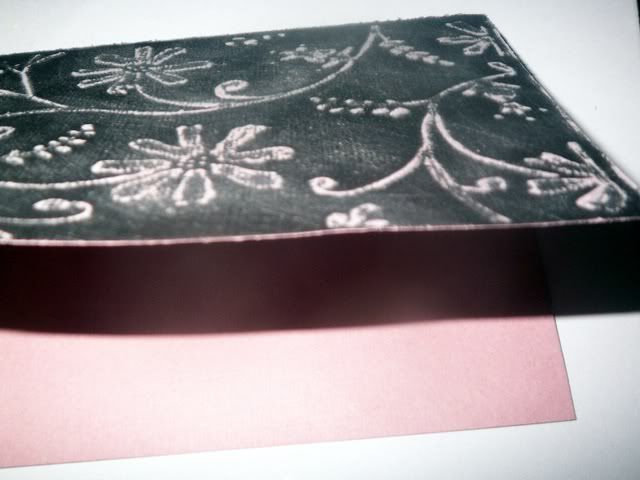 I would have done more to this card, but it would have covered up the embossing/sanding. Not sure I like it, but you live & learn when playing with new crafting toys.
A Proud member of
The Lime Light
. Click on over to see what we are doing.