First of all, I have to tell you the every single thing I bought online yesterday at JoAnns was on sale. At least 30% off. So I used the free shipping coupon below since you can only use one coupon per order at JoAnns. And you can't use that 40% off coupon on something that is already on sale. But I'm telling you, I came out waaaaaay ahead here. I saved about $12 on shipping and all of my items were 30-40% off. Everything I purchased was related to scrapbooking (paper, ink pads, glimmer mist, etc.), so I'm not sure what other departments in the store are having sales as well.
So I'm spreading the word. Below is the free shipping coupon & I included the 40% off coupon in case that ends up working out better for you -- you can print it out & bring it to the actual store if you like.
Click on the coupon to go straight to JoAnns.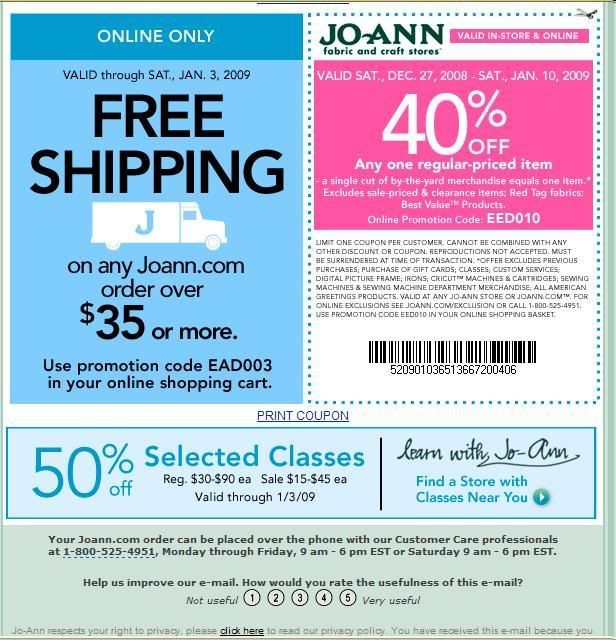 A Proud member of
The Lime Light
. Click on over to see what we are doing.