Stretch Your Imagination has shapes for all seasons. It's easy to tell what is where, as each row begins with the name of a season. The fifth row is wedding stuff & flourishes.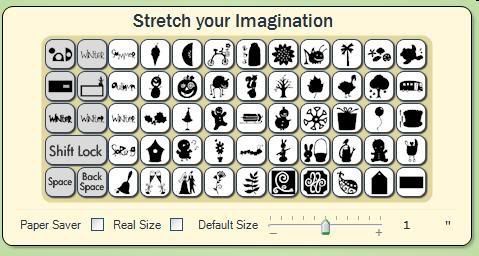 I used the present from SYI on the card below.
If you're looking for carts with sayings, etc., for the holiday season but don't just want a Christmas cart, I recommend Beyond Birthdays & Wild Card. It's hard to see on WC, but it has several sayings in addition to the unique cards & envelopes. Beyond Birthdays has cards & envelopes as well, but they are all shaped the same.
On the card below, "Season's Greetings" is from Wild Card, and the wreath is from a cut & emboss 2 stepper from Cuttlebug. The leaf and flourish are also from Cuttlebug.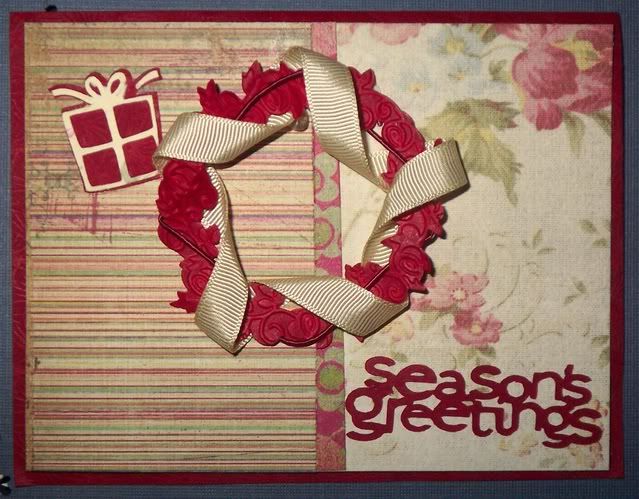 A Proud member of
The Lime Light
. Click on over to see what we are doing.