(
NOTE: I update this as I get more information, so scroll to the bottom to see, for instance, that Apple DOES have a sale going on today, etc. At first, I only had a "rumor" article published about it. Sorry for the way it ended up being organized, I did the best I could with the time I had
.)
MANY OF THESE DEALS ARE GOOD UNTIL MONDAY (especially "Cyber Monday" stuff!); I tried to highlight anything valid past "Black Friday" in purple--most of those that are highlighted are good until Sunday or Monday.

-------------------------
Click on the title
for a site that has some of the juiciest Black Friday deals around; it tells you where to go for what. What a concept for a website! I shouldn't be surprised though, just about every concept for a website that can be out there
is
out there. This is how well organized they are: "Over the past week we have been analyzing all of the deals available on Black Friday and have now published
Buying Guides for GPS Devices, Laptops, Televisions and Video Game Consoles
on our articles page. "
I believe that
Michaels & JoAnns
are both open on Thursday as well; I know
JoAnn.com
has some "online exclusive" doorbusters on Thursday. I have to admit I feel sorry for their workers. I won't be going there, but you may want to. There are rumors that they (Michaels specifically, that I have heard) will have several items that are worth over $100 for half price, including Cricut items.
Another Black Friday site you may want to check out is:
http://www.blackfriday.info/
. It's user friendly and also has a lot of info for a lot of stores.
Alright, one word to the wise: SAVE YOUR ADS. One more time. SAVE YOUR ADS. On Monday, when
CreativeXpress.com
reopens, they will match prices. This is especially nice if you can't make it to a sale or you get there & the item you wanted is all gone. But you have to HAVE THE ADS. Also, Wal-Mart will be matching Black Friday ads, albeit only on Black Friday.

If I get any more info in the next day or two that I consider worthy, I'll add it to this specific post,

so check back

. Meanwhile, here's some of JoAnns sales.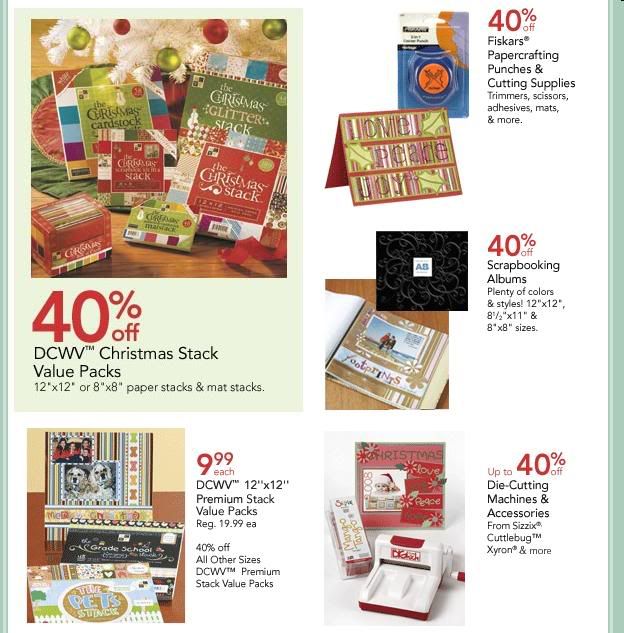 UPDATE:

Here's Black Friday info for
YourScrapbookStash.com
. The code, in case you can't read it, is TURKEY25. You get 25% off of your entire purchase until Sunday.

Not Black Friday, but
here's a coupon for 40% off at Michaels
valid til Dec. 10.

UPDATE: Here is some info for
Paper Addict
, which has one of the largest if not THE largest selection of scrapbooking paper on the web.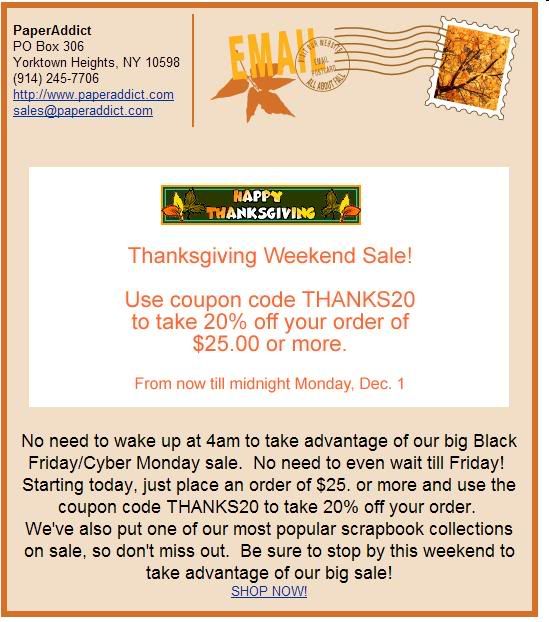 The great thing about
ShoeMall
is that you can use coupons on sale items. I've purchased a couple of pairs of Mephistos for half price, which is no small task. Here is their Black Friday ad: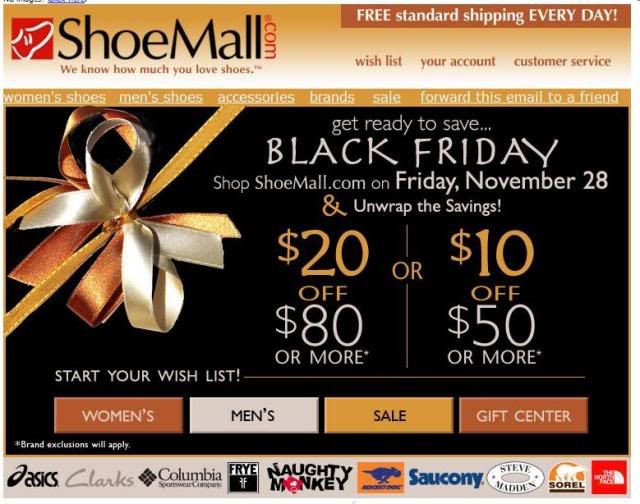 UPDATE: Here's the latest from
CreativeXpress
:
The Cuttlebug kit, which includes the normal machine, plates, and then four of the smaller embossing folders & a die, is $48 until they are gone. Click
HERE
to go to that special.
Below the Black Friday price match info for CX is clarified. Also, some nice Cricut & Cuttlebug prices.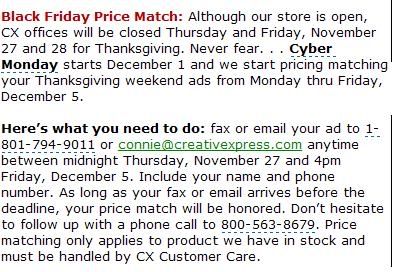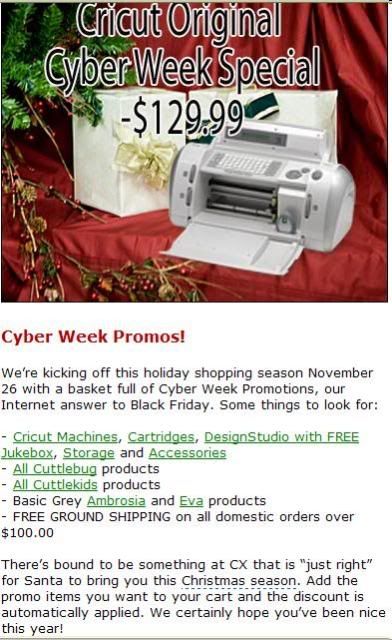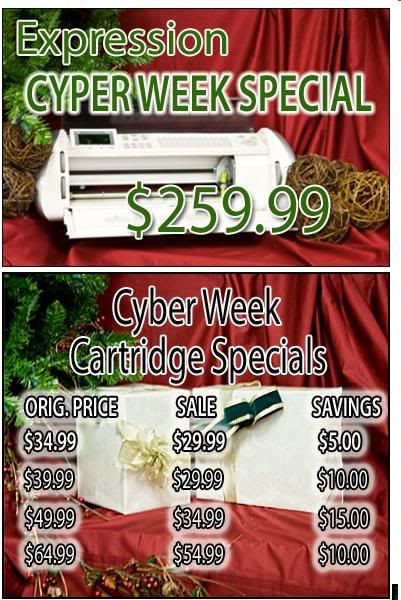 Are you a fan of
Apple products
? Click
HERE
for the rumor about their items being discounted up to 15% on Friday only.
Cyber Monday for Internet retailers? CX isn't the only store doing this. According to
THIS ARTICLE
, 84% of stores are planning a "Cyber Monday". So check out your favorite online store sometime between now & Monday for possibly some fantastic deals.
UPDATE: More Cyber Monday info. Click
HERE
for Creating Keepsakes Black Friday/Cyber Monday sale. This is the link I got from their newsletter, but it looks like only part of the items on that page are on sale. Check it out for yourself & let me know what you find.

HERE
is yet another Black Friday sales information site. I'm noticing that the Google ads are also listing these sites as well. The three Black Friday sites I have listed in this post I have visited & look legit.
UPDATE:
Click
HERE
for
Scrapbookupdate.com's guide to Black Friday sales
. They also let you know on one of their pages that FiberScraps is going out of business and that you can get their EZ Walnut Tintz Inks for $3 as part of their clearance sale. Click
HERE
to go to that article. Also, click
HERE
to go to their information on JoAnns and Michaels Black Friday sales or possible sales.
UPDATE:

Latest JoAnns info: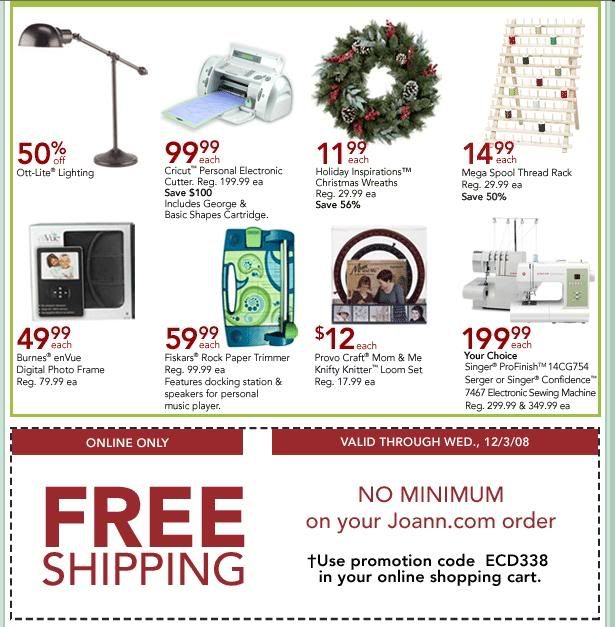 And here's a Nike coupon:

UPDATE:
Here's what's happening TODAY ONLY at Apple:
First of all,
HERE
is the direct link:
http://store.apple.com/us/browse/campaigns/black_friday?cid=CDM-US-Seasonal-C0008519-135577&sr=em&cp=135577&Email_OID=393473&Email_PageName=C0008519-135577_AOS_Mac_Consumer
And here is the ad:
The items above are only a small portion of what is on sale, by the way.
UPDATE: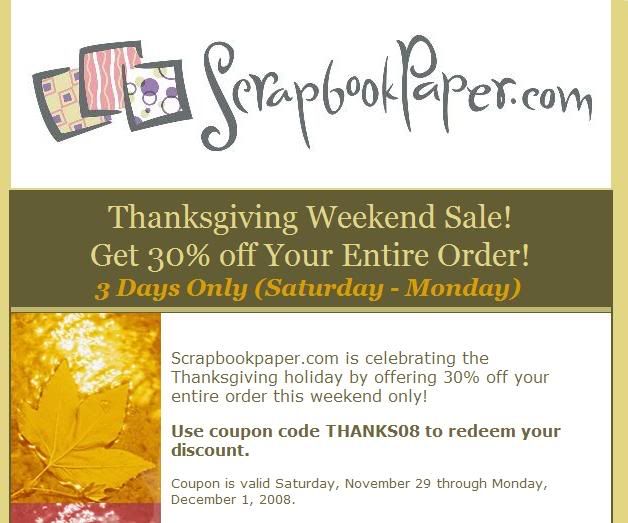 A Proud member of
The Lime Light
. Click on over to see what we are doing.