I have two siblings that have both gotten new dogs recently. My sister (as well as my parents) already had a black lab, and here is the one year old black lab that she will be taking home soon (they're treating him for worms right now):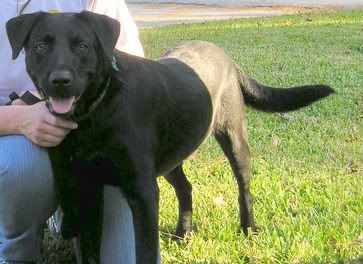 Here's my brother's new dalmation, she's quite a cutie as well: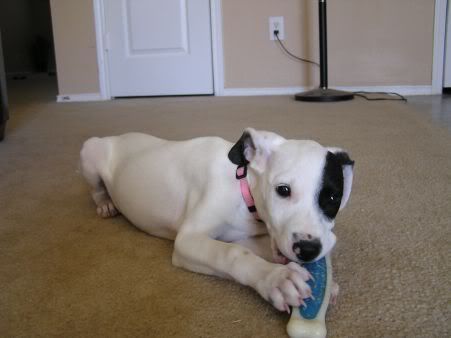 And here's Sophie with her sister Ranger. Ranger is a 1 year old Beagle mix who is medium sized at best, which should give you an idea of how big Sophie is.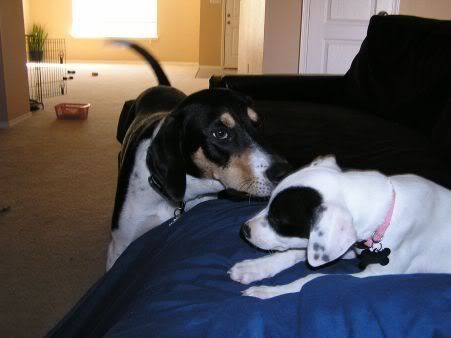 A Proud member of
The Lime Light
. Click on over to see what we are doing.