Some of these were made with just George and some were made with George and Home Accents. They key to making a twelve inch border/frame lies in knowing where the Cricut won't cut-outside those grey lines. The part of the shapes that are outside of the forbidden lines won't cut, but look at the lines that will:
Now, let's look at that page on a "blank" page:
Only the inner square will cut, and we'll get a frame/border that's an inch wide because of how we placed the shapes. FYI - the template you see above is on the last page of the cut file. These next instructions are important:
Once you are done adding & welding shapes to the template, look at the page on a "blank" page-that means make sure that the page you want to look at is the only page with "include in page preview"checked when you right click on the mat. Now, open a new page and click "view". Is this the shape you wanted? Probably not. If it isn't , go to the next step.
First click on the top rectangle shape so that it is highlighted with the black arrows in the blue circles. Now, click "COPY, DELETE, PASTE" (in that order -- no need to copy & paste on to another page). Now, check it again by looking at it on a "blank" or new page again. Nine times out of ten, this will be the shape you want. If not, go to the next step.
Click on the rectangle that is on the right side of the screen, and click "COPY, DELETE, PASTE" in that order. Now check your shape on a "blank" page. It should be what you want. If not, repeat it on the bottom and left rectangles.
Here are the images on the cut file. I started with the template above & added to it until I got the look I wanted. On every last one, I had to "copy, delete, paste" on the top rectangle. It was the last thing I did before checking the image on the blank page.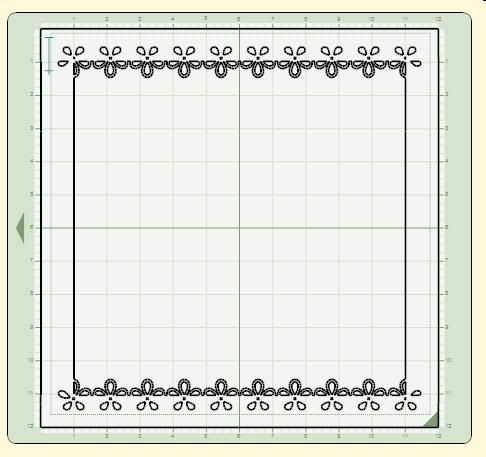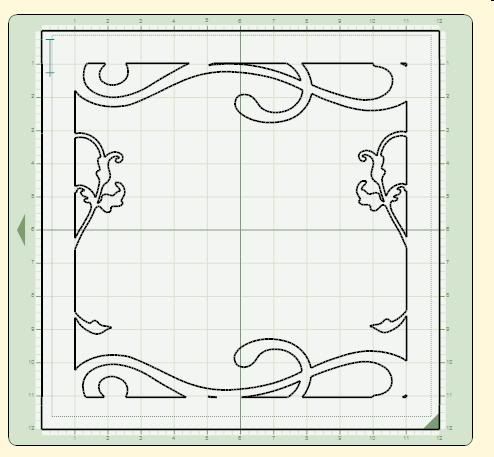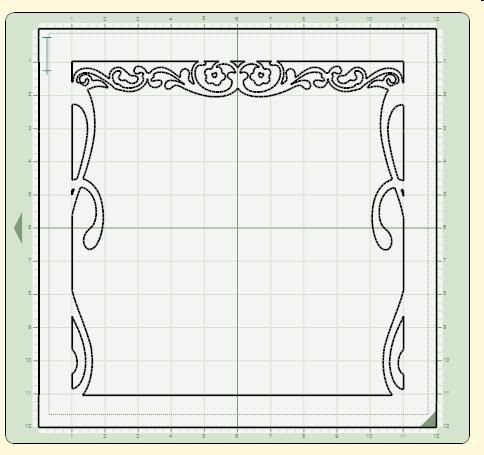 Here's some samples. For some reason, I could NOT get a decent picture taken today. So forgive the unclear pics.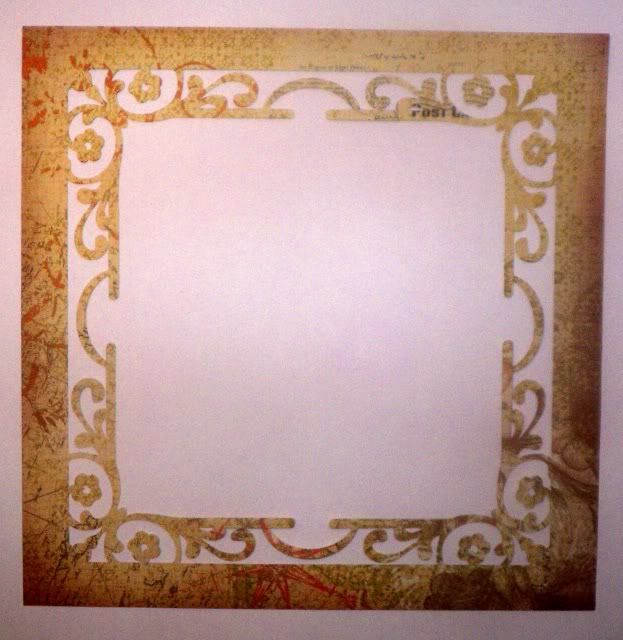 A special thanks to
Capadia Designs
for turning me on to creating full 12 inch borders. She's brilliant by the way - visit her blog as soon as you can.
A Proud member of
The Lime Light
. Click on over to see what we are doing.