Here are some release dates for Memory Miser Cricut items: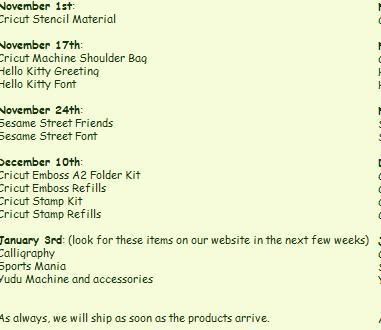 This is just when Memory Miser is getting those items, but it's a pretty good idea of when they'll be available. I've already heard a December 10th release date for Sports Mania which is different than the one above. Click on the title to go to the Memory Miser site.
A Proud member of
The Lime Light
. Click on over to see what we are doing.