Potpourri isn't out quite yet, but I've had some questions about it. It's a mix of several carts, including from the initial batch of 12 (that 12 does not include Doodletype since you could only get it at QVC, or George since it came with the baby bug, which was the only bug at the time). Here are the screen shots as well as samples on the mat of some of the images since the keypads are hard to see.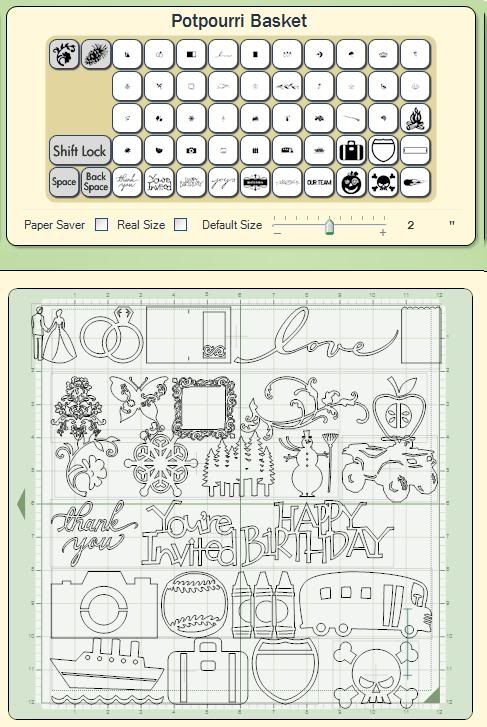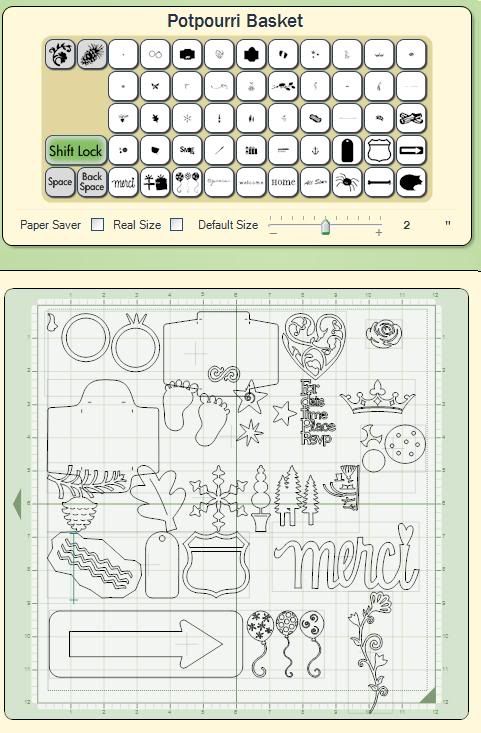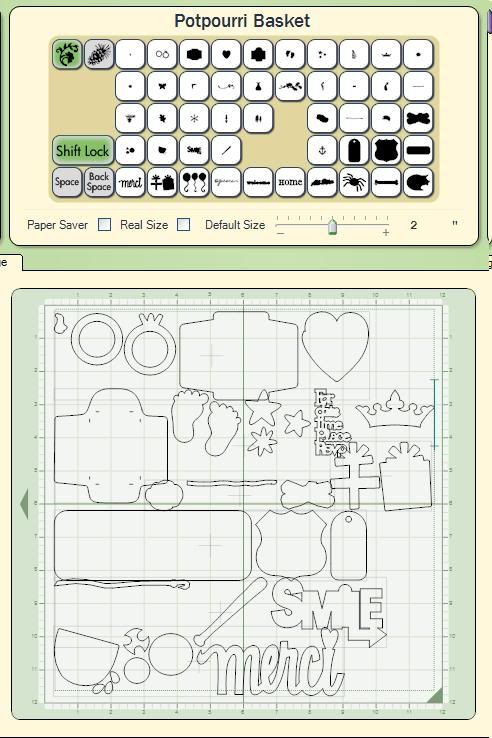 And since your next question is, "Now what were those original 12 + Doodletype & George?", here is the list:
Beyond Birthdays
Tags, Bags, Boxes and More
Celebrations
Stamped
Mini Monograms
All Mixed Up
Base Camp
Jasmine
Tear Drop
Animal Kingdom
Doodlecharms
Christmas Cheer
(again, along with Doodletype that you could at one time only get through QVC, and George which came with it...I guess for a total of 14 if you look at it that way)
After that, Walk in My Garden, Z00 Balloo, Paper Pups, New Arrival, Printing Press, and Opposites Attract were launched........and then............OK, no one cares, do they? Truthfully, I get a bit confused at that point!!