Don't you just love those cute little bows you put on baby girl's head -- both the ones with the head bands and the ones with the clips? Well, consider those next time you are purchasing bows for your cards & layouts. The ones with the head bands are especially nice because you can just cut the band & lay it flat on your card, and wa-la -- instant matching bow and ribbon across your card. At Wal-Mart you could get a package of several bows (at least 6-10 and more in some cases) for between $1.80 and $2.95, less $ than you'd find in the scrapbooking section of course.
On this occasion, I chose the bows with the clips (they were slightly less than $3 for six):
I just clipped the bow on to the end of the ribbon and then glued it to the paper. You could remove the clip if it's too much for the card & still have a nice bow.
And in the next aisle over there was the discount crafts. I found these two packages for $1.50 ea, and they both had a yard of ribbon in them: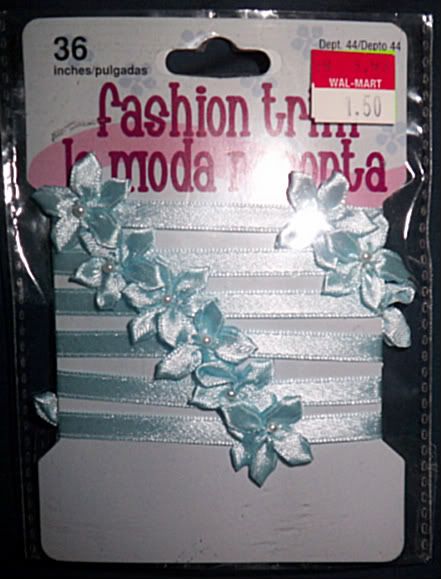 And oh yeah, if you want to go real fancy, go to a store like
No Slippy Hair Clippy
and get items like these: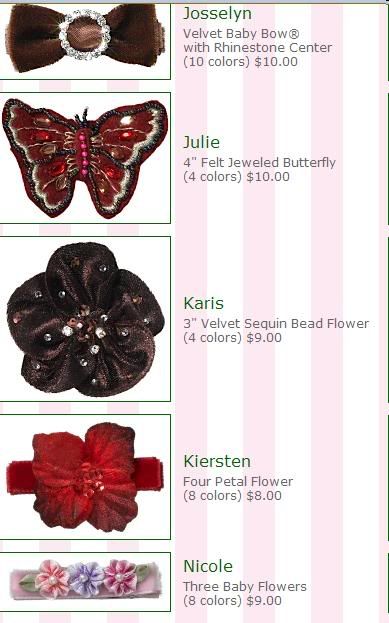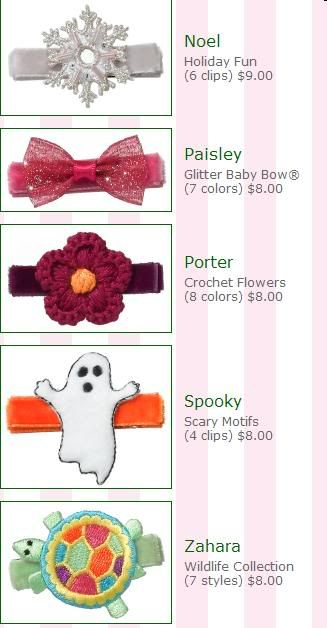 or there's some cute cute ones at
Your Unique Bowtique
, with wholesale prices: