There are a couple of ways to download from Everything Cricut; the first is described in detail with screen shots below. The second way is to go straight to
my folder of cut files
on
4shared
(click
HERE
for this link) and download. With the "second" method, you can't see a picture of what you're downloading. Once you are at that screen (after you've clicked on the title to this post for the link), there is a download arrow by each file, and you click the arrow by which file you want to download, and save it to yout "Cricut Projects" folder.
Here are instructions on the primary method mentioned. If you have any issues with downloading, please follow these instructions:

When the title to a blog post has something like "click here for cut file" attached on the end, that's exactly what you do. First you will come to the post that has the file you want to download. It will look something like this (

keep in mind that these are instructional screen shots and you can't click on the actual screen shots to go anywhere

):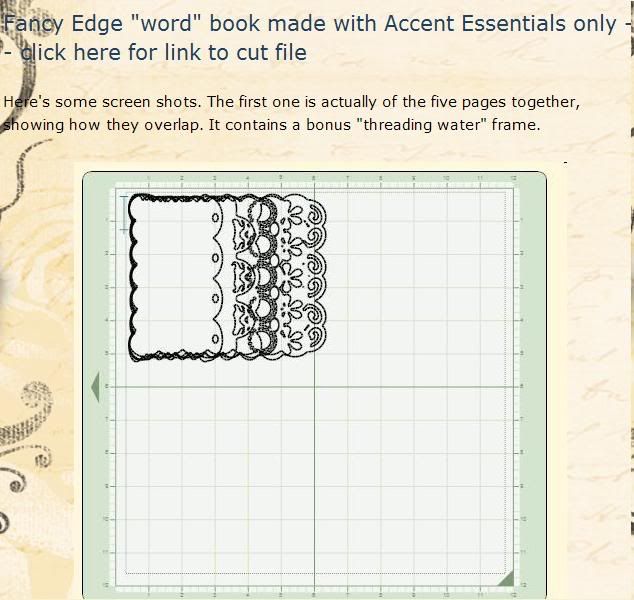 At this point,

click on the title

. It will lead you to this screen: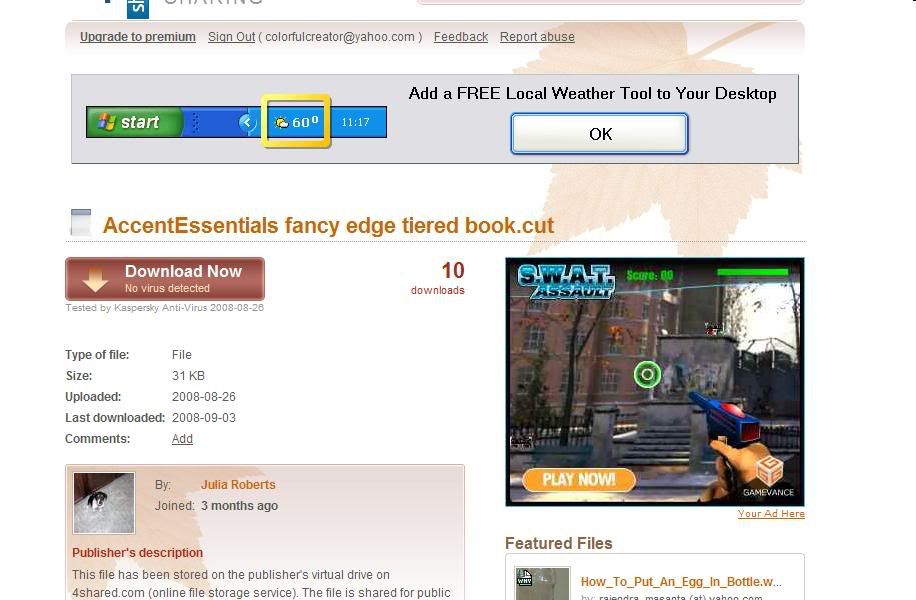 The page you are on at this point is a little busy, but on the screen find and

press this button:
This is the screen that will come up next:

Yep -- you need to press the underlined phrase "

Click here to download this file

", which looks like this:
Once you've clicked on download, this box will pop up: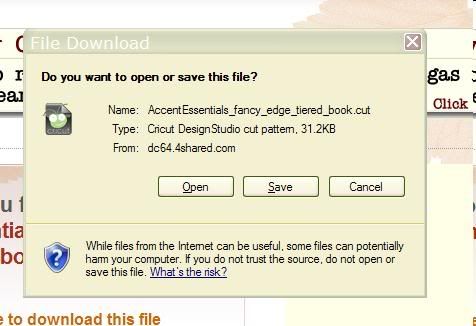 Click on "

Save

".
You are going to need to tell your computer where to save this file. You are going to go to "

My Documents

", and then to the "

Cricut

" folder. I blurred out my other files in "My Documents", because there was some personal stuff there. Forgive how messy it looks!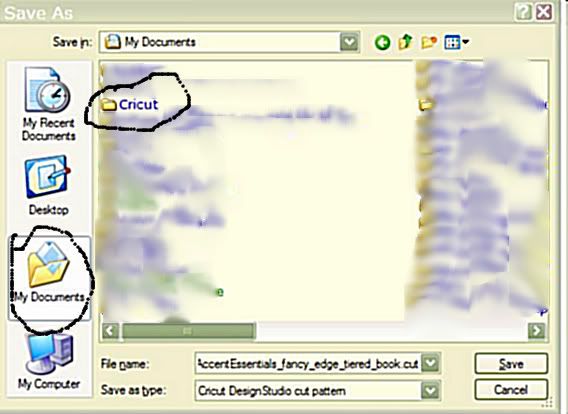 The next screen you see should look something like this: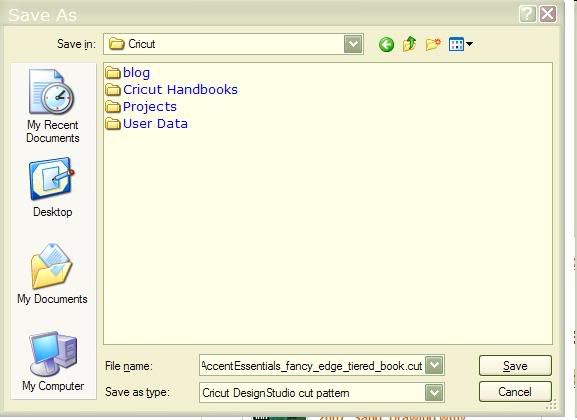 Go ahead and click on the

"Projects"

folder:

At this point your "Projects" folder should be open, and you should see any project/cut file you've saved.

CLICK "SAVE" TO SAVE THE CUT FILE TO YOUR PROJECT FOLDER.



At this point, when Design Studio is open, you should be able to click on "File", "Open", and then see the file. Again, make sure you are in the "Project" folder in "Cricut", which is in "My Documents"Please leave a comment on this post if you have absolutely any questions what so ever.