It's one of the standard international sizes of cards (what? there's standards in this industry?) that we cardmakers use a lot. Actual measurements are 4 1/4 inches by 5 1/2 inches for the card, and the envelope is 4 3/8 inches by 5 3/4 inches. For those of us who like to embellish our cards a lot, making the envelope a bit bigger isn't going to hurt. Just remember that weight increases the cost of mailing that lovely card. Here are the guidelines from
http://www.usps.com/prices/first-class-mail-prices.htm
:
Letters
Weight Not Over (see ounce limit)
Price (below ounce limit)


1 ounce
$0.42
2 ounces
$0.59
3 ounces
$0.76
3.5 ounces
$0.93
Size limits:- Rectangular; length is the dimension parallel to the address.
- At least 3-1/2 inches high by 5 inches long by 0.007 inch thick- No more than 6-1/8 inches high by 11-1/2 inches long by 1/4 inch thick- Up to 3.5 ounces- Surcharge will apply for nonmachinable letter
. If there's a question, this lovely page will help you calculate
http://postcalc.usps.gov/
.
An easy way to make an A2 card

? Obviously you can measure & manually cut it out or cut it out with your Cricut. Or, you can take an 8.5 x 11 inch piece of paper and fold it in half (either way -- A2 cards can have the fold on the longer or shorter of the 4.25 x 5.5 inch measurement). After you have folded it in half, cut what you have folded in half. You now have two A2 cards.
Here's a freshly cut 8.5 x 11 inch piece of paper (yes I tend to go back & forth between decimals & fractions for no apparent reason) that is now two A2 cards: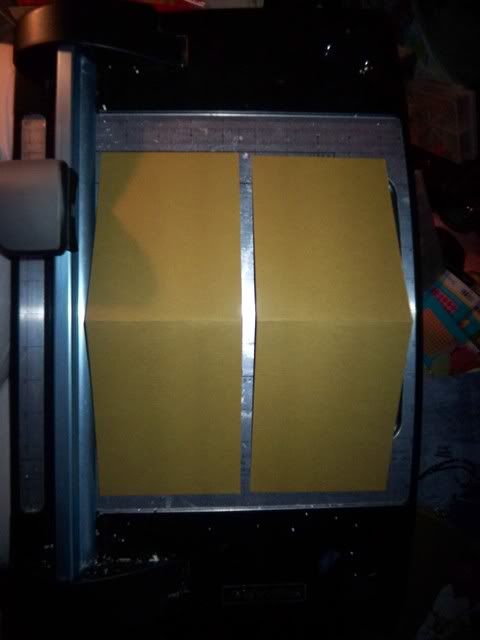 Click on the title to this post to go to the Wikipedia page that lists ISO 216 standards which specify
international standard
(ISO)
paper sizes
used in most countries in the world today.