I was telling one of my friends about something I made with this cart when she remarked that she understood it wasn't exactly a top seller. I have no idea if that's true, but I thought I'd share with you why I like the cart.
I think I understand the confusion over the cart. The images on the keypad are such a far cry from what you get when you actually put the purse, popcorn box, tag pocket, shopping bag, etc., together that something does get lost in translation. Here's one of the purses plus the shopping bag for you to get a small idea of what I'm talking about: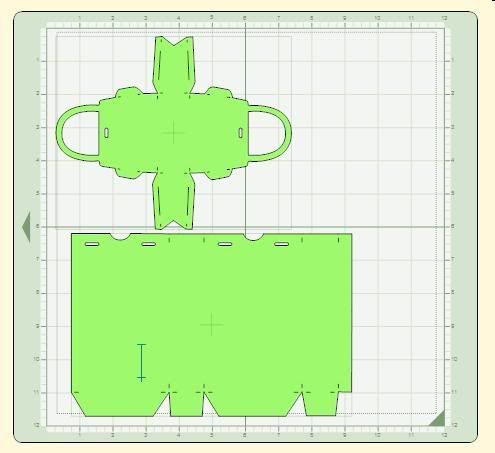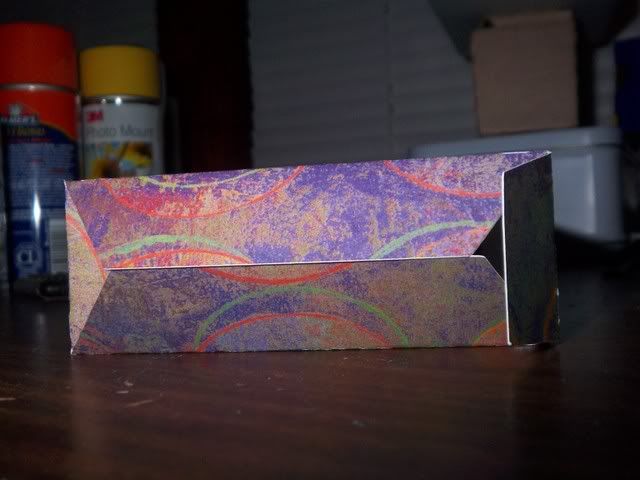 The tags and door hangers are of course pretty much the same as what you see on the keypad: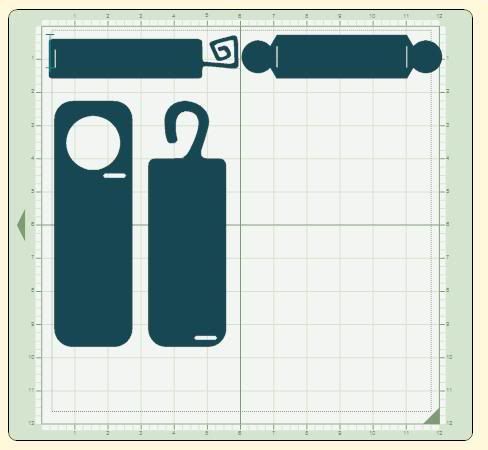 Another thing I want to share is how easy it is to make a card with the Tags cart. The feature keys have options to add a window version to the original shape, to duplicate the original shape, or to have two window versions of the shape. This screen shot will help you understand. Instead of just one tag, with feature keys 2,3, and 4, you get:
Here are the screen shots of those feature keys: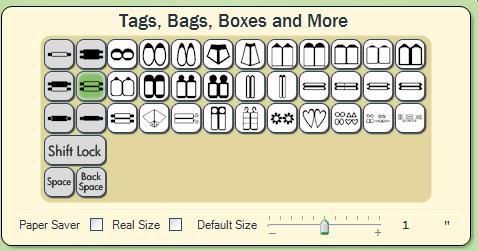 And here's the main keypad. When you hit shift, you get a hole instead of a slit in the image. The last two rows are the pockets, boxes, bags, and purses that take some folding & adhesive. There are small slits that help you fold it/put it together correctly. Very easy to get the hang of.
Hopefully that give you a taste of some of the things you can do with Tags, Bags, Boxes & more.