That's a good question. With each six feature cartridge, there are 14 keypads. One for the initial screen (what you actually see on the rubber key pad, usually in black), one for the shift key (usually in grey on that rubber key pad that comes with each cartridge) and the six feature keys and those six feature keys with the shift key pressed. Here is an example using the mini monograms cartridge: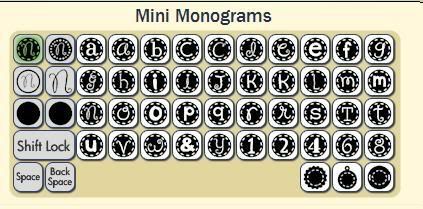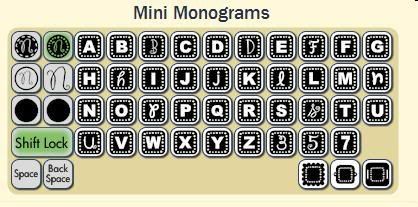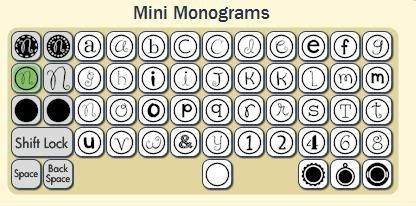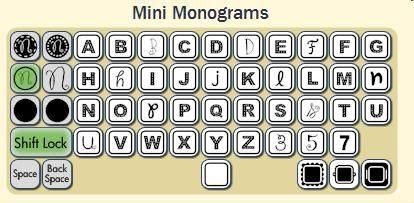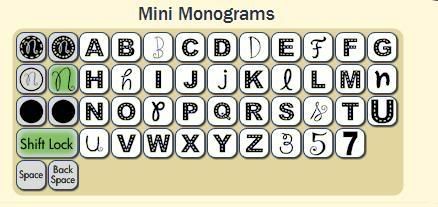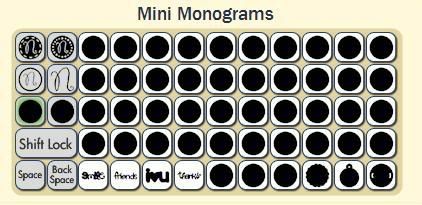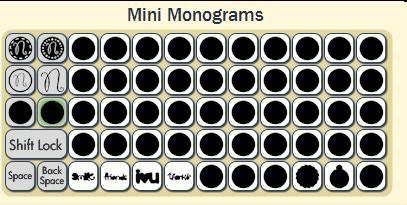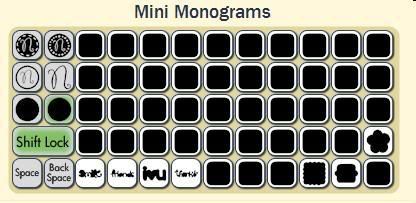 If there's 50 per screen, times 14 screens/keypads, then that's 700 options. But, as you likely noticed, not all screens have the full 50. Mini Monograms is short of that 700 by a little over 50 (we'll round it to 50 for easiness sake) so it has 650 options. Now I know that not all of those are different, especially when you get to feature keys five and six because those are shadow and shadow blackout on this and many cartridges. But if there are 650 options, multiply that times the number of sizes on your Cricut -- the baby is different than the Expressions, and of course with Design Studio you can get all of the sizes you want up to the size inside the faded guiding lines of the mat. With the baby (and no Design Studio), there's 11 sizes (1, 1 1/4, 1 1/2 and adding half sizes up to 5 1/2).
That's over 7000 options for one cartridge on the baby Cricut.
With Cricut Expressions, it's a little more complex. You can either move up by the quarter inch (starting at a quarter inch size) or you can move up by the a tenth of an inch (starting at .30). Also, you can obviously go larger if you a)reverse the direction from landscsape to portrait (on a CE 24" mat or on the Cricut Create where you're reversing from 6" to the 12" direction being the marker for the height of the shape). And if you have Design Studio, you can merge your shapes & size them any way you want -- as well as slant them, rotate them, etc. Anyone have a headache but me?
So, are we getting the picture on the options for Cricut cartridges here?