I like making cards & envelopes, and there are several cartridges that allow you to do just that. It's simple in that if I want a 5" card and an envelope that will fit that 5" card, I leave the size at 5" for both cuts. Real dial size must be off. I also like using paper that is printed on both sides, because it's easier (you don't have to line the cards) and I try & buy a second sheet to make the envelope with. Only for the envelope, I reverse which color is on the outside. That way when whomever takes the card out of the envelope it has the nice little effect of matching for a moment & contrasting for the next moment. Here is an example of what I'm talking about:
Another fun thing to do is to emboss only part of a window card so that when you look through the window the embossing peaks out. Here is an example of what I'm talking about: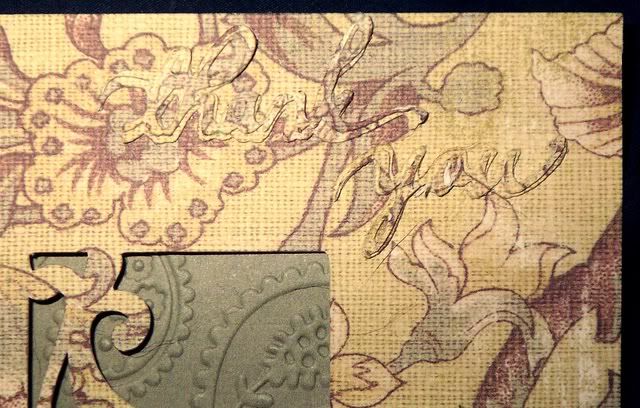 You'll notice that the "Thank You" is the same paper as the card -- it's just hard to see the minor embossing. It's an effect I wanted that unfortunately doesn't photograph well.