we won.....yes.....
we
won......OK....breathe...."I'd like to thank my mom....my dad.....my agent..."...wait, wrong speech.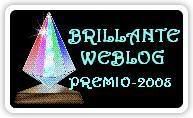 Hey -- thanks so much to Wife2TJ at
http://www.ascrapaddictsblog.blogspot.com/
for the nod and for saying such kind words. I want to take a minute to recommend, HIGHLY I might add, that you take a trip on over to her site. I love her cards & look to them constantly for inspiration. Her storage ideas for both Cricut & Cuttlebug are just perfect. And I have to show you this picture of harmony that Wife2TJ explains in one of her recent posts:
I'm going to give the award to these blogs:
http://invinciblesummer.typepad.com/my_weblog/
Do you love those wordbooks? Hers are incredible. She just has talent above and beyond. She's got a layout from July 20 entitled "Splish Splash" that'll just melt your heart. Her photography is quite spectacular as well!
http://samm-l.blogspot.com/
Her pictures, her cards, her layouts...I don't even know where to start. She has cyber crops & teaches some neat stuff. I love how she takes out time to teach what she has learned; orgnizing these things is quite a feat! Oh yeah, you need to visit this one real, real soon.
http://mardenz.blogspot.com/
Girl's got serious skills, right down to her Speedy Gonzales cut file. Yup, prance on over to her site for not only some of the coolest cut files, but some neato pics and an Inkscape tutorial. What more could you ask for?
http://wyattsscrappingmommy.blogspot.com/
She's another one that has cut files that are absolutely wonderful. Her b-day cards from Mar 5 and Feb 13 will give you the needed inspiration to make your next b-day card. And did I mention....she made a coupon file with George?! This is one that I will be scraplifting for sure!
http://just-a-scrappin.blogspot.com/
She'll keep you updated on all the latest, has beautiful cut files, and is just a great person all around. She's already been recognized as a top blogger, but I wanted to make sure that anyone that didn't know about her before knows about her now. I also want to tell her (as in me, myself) that I think she's done a great job, period, helping those of us who love crafting in so many ways.