The cut file is an 8.5 x 11 piece of paper with a line in the middle. You really don't need a cut file on this one, it will just make it that much easier.
If you don't want to use or don't have Design Studio, cut the line in the middle of the page; you will start cutting the line 1/4 of the way down and end 3/4 of the way down, like this: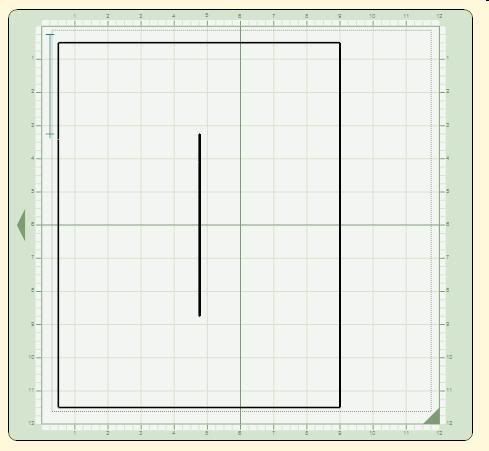 Now you're going to fold your paper so that when you're looking at the edges straight on, it looks like an "M". You're folding it in to four different sections (with the folds going along the short edge), but you're reversing which way you fold it each time. Here's what it should look like: (in this picture the edge you are looking at is the 11 inch edge)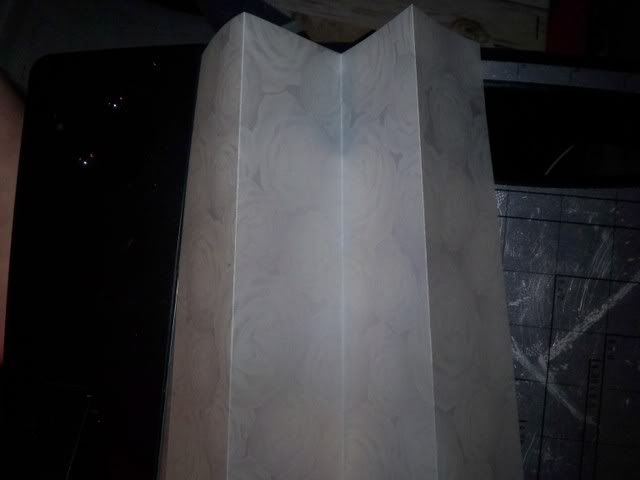 Now you're going to fold in the middle along where cut is. Fold it the same direction as the middle fold you just made. In other words, if, looking down at your paper, the middle fold is on the "inside" (like when you open up a card you are looking at the inside of the fold), the fold in the middle along the cut (the lengthwise fold parallel to the 11" edge) needs to be this direction as well (sorry for the bad pic):
At this point, you need to make sure you've got the long side of the paper with the "outside" of the fold looking up at you like such: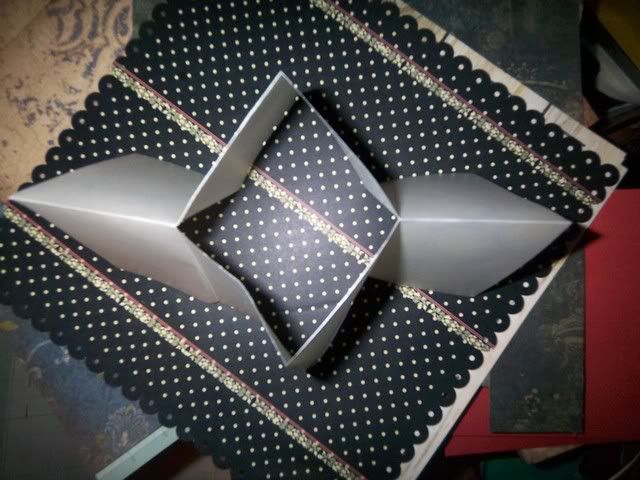 As you can see I've separated the middle section at this point. Now take the two outer edges & "push" them together:
At this point, you can decide which page you want to be first & fold it accordingly:
As you can see, there's four pages, or a front and back cover with two pages in the middle (four "inside" pages if you count front & back of those two pages).
Once you get the hang of the proportions of where it needs to be cut & folded, you can apply this method to various sizes of paper. It can be a bit confusing at first unless you see it demonstrated live.
Have fun with your new mini book!