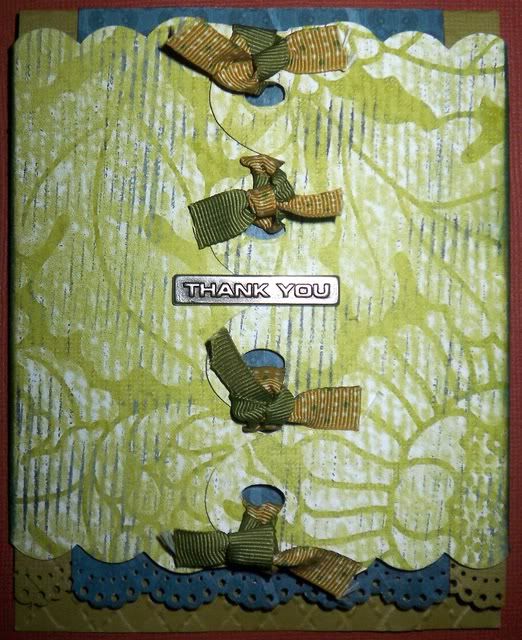 The top layer you see was a piece that I slipped over the front of the card -- after I glued the blue piece you see showing through. I lined up the edging on the blue paper with the front of the card. It's the Martha Stewart edge punch again.
The card is a standard A2 size card. Here is what the inside looks like. I attached the two halves that made up the sleeve with We R Memory Keepers snaps.
The front is basically like an overlapping corset card. I tied it together with We R ribbon as well. The sleeve is Little Yellow Bicycle Vita Bella collection and the cardstock is Bazzill. The embossing is the arguile embossing folder from Cuttlebug. The silver "Thank You" charm is adhesive, and it's from Making Memories.
And of course you don't have to make the sleeve from two pieces. Just weld the two halves in the cut file or make one piece with the edging on both sides from the cartridges you have.