I had a lot of fun with this; I'd wanted a different ribbon, different color paper, etc., etc., to begin with. This has three layers the way I chose to do it, and the final backing is from Creative Imaginations Narratives collection. I love this paper a little too much right now. OK--these are the stages of the project:
The backing I was going to use -- it's in the cut file: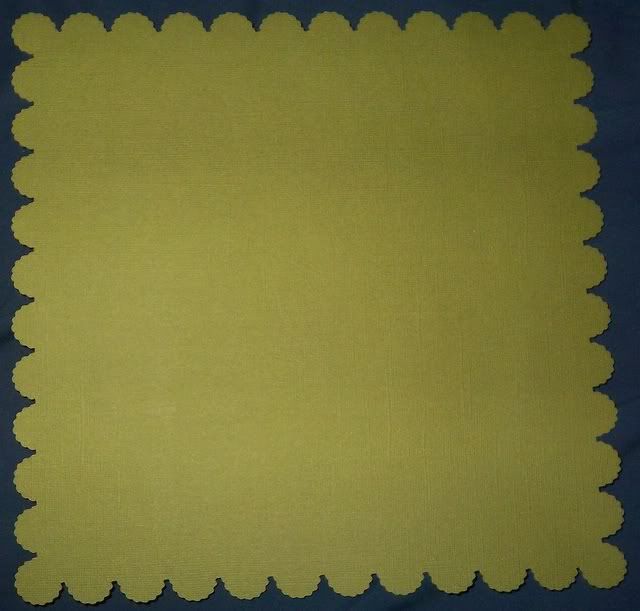 The front & backing I decided to use-- when you download the cut file you'll see additional perfing that enabled me to weave the ribbon through all sides. NOTE: you'll need about four feet of ribbon if you want to do it like this (depending on the size you make it). Once I was done, I had about four inches of ribbon left on the beginning & end, thus the bow practically made itself.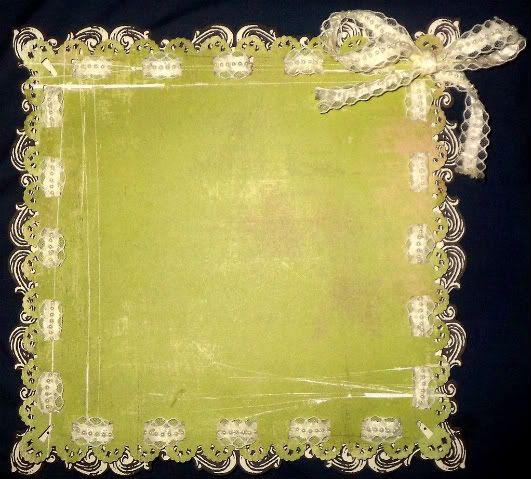 And the finished product: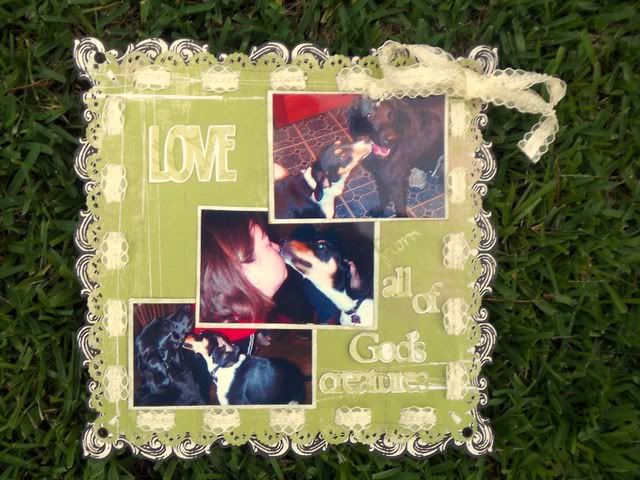 Close up for detail:
...with our favorite black lab making the presentation:
This layout will give you a better idea of what the borders in the cut file look like: